maestro
mastercard
visa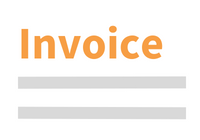 Questions about this product?
Contact our customer service
Actes et documents de la Vingtième session / Proceedings of the Twentieth Session
Tome II - Jugements / Judgments
Book | 1st edition 2013 | World | Hague Conference on Private International Law Description
This volume contains a selection of the relevant documents, including the working documents and minutes of discussions, pertaining to the so-called "Judgments Project" on which the Hague Conference carried out work from 1992 up to and including the First Part of the Nineteenth Session of the Conference, which took place from 6 to 22 June 2001. These negotiations did not produce a Convention.

While it may seem unusual to publish a tome of the Proceedings dedicated to what did not become a Hague Convention, the importance of the work accomplished on the Judgments Project is readily apparent when one considers the scope and depth of the materials collected in this volume. Furthermore, a large portion of this work constitutes the groundwork for what was to become the 2005 Convention on Choice of Court Agreements, as well as for the continuation of the Judgments Project since 2010.

The documents directly related to the final text of the Convention on Choice of Court Agreements, which resulted from a new direction taken in 2002, are published in Tome III of the Proceedings of the Twentieth Session. This volume contains the preliminary documents and working documents, among which are the Report drawn up by Catherine Kessedjian in 1997 which set the stage for much of the work that followed, the reports on the work of the Special Commissions of June 1997 and March 1998, as well as a number of reports of various meetings of Experts Groups charged with specific questions. It further contains the preliminary draft Convention adopted by the Special Commission of 30 October 1999, as well as the Report of the Special Commission drawn up by Peter Nygh and Fausto Pocar, and a document comprised of the comments of the governments and international organisations on the preliminary draft Convention and on the Nygh / Pocar Report.

Technical info
More Information

| | |
| --- | --- |
| Type of product | Book |
| Format | Hardback |
| EAN / ISSN | 9781780681689 |
| Weight | 1976 g |
| Status | Available |
| Number of pages | 662 p. |
| Access to exercice | No |
| Publisher | Intersentia |
| Language | English |
| Publication Date | Sep 10, 2013 |
| Available on Jurisquare | No |
| Available on Strada Belgique | No |
| Available on Strada Europe | No |
| Available on Strada Luxembourg | No |