maestro
mastercard
visa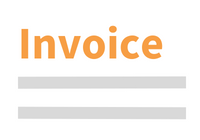 Questions about this product?
Contact our customer service
Human rights proofing legislation. Comparing the United Kingdom and the Netherlands
Book | 1st edition 2013 | United Kingdom | Gijsbert ter Kuile Description
'What actually happens before a bill is drafted? Before it is certified [as human rights proof]? I do not know; I do not think many people really know.' This was a fair comment by a long-standing member of the UK Joint Committee on Human Rights. Who is human rights proofing bills before they come to Parliament, and indeed when in Parliament? And how is this proofing done? These questions are under-researched as human rights studies usually focus on the executive and judiciary branches of government. But what does the legislative branch do to safeguard human rights?

This book provides answers to these questions by mapping the legislative processes of both the United Kingdom and The Netherlands, and comparing them from an ECHR perspective. It then explains the comparative findings by proposing a theory of accountability. Because of webs of accountability legislative actors in both countries actively seek to make bills human rights compatible. More popularly said: everyone's fingerprints are on the bills to try and render them ECHR proof.

The interest of this book lies with the people that support the formal legislative institutions in this human rights quest. Interviews have been held in London and The Hague with over 25 civil servants, working in departments (the ministries of Justice, the Attorney General's Office, the Council of State), as draftsmen (the Office of the Parliamentary Counsel), or in the two parliaments (the JCHR, clerks in the States-General). These frank interviews provide new material and insights into the formal process of turning bills into Acts that ideally are Convention proof.


About the author
Gijsbert ter Kuile holds a PhD in comparative constitutional law from University College London. He has lectured at UCL, Leiden University, and the Hague Academy for Legislation. For several years, he practised in The Netherlands and Brussels. He now works at the Dutch Central Bank in Amsterdam, where he is involved in the legislative process of the EU banking union.

Technical info
More Information

| | |
| --- | --- |
| Type of product | Book |
| Format | Paperback |
| EAN / ISSN | 9781780681481 |
| Weight | 683 g |
| Status | Available |
| Number of pages | xiv + 418 p. |
| Access to exercice | No |
| Publisher | Intersentia |
| Language | English |
| Publication Date | Apr 2, 2013 |
| Available on Jurisquare | No |
| Available on Strada Belgique | No |
| Available on Strada Europe | No |
| Available on Strada Luxembourg | No |
Chapters
Downloads
INTRODUCTION
Chapter 1. Of Bills and Rights
PART I. DESCRIPTION
Chapter 2. The Hague: The Government and its Ministerial Departments
Chapter 3. The Council of State
Chapter 4. The States-General
Chapter 5. Whitehall: The Government and its Ministerial Departments
Chapter 6. The Westminster Parliament
PART II. COMPARISON
Chapter 7. Comparison of the Governmental Phases
Chapter 8. Comparison of the Parliamentary Phases
PART III. ASSESSMENT AND CONCLUSION
Chapter 9. Accountability – A Framework
Chapter 10. Interpretation and Conclusion
Appendices