maestro
mastercard
visa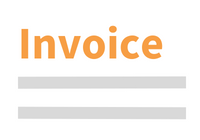 Questions about this product?
Contact our customer service
From Catholic Outlook to Modern State Regulation
Developing Legal Understandings of Marriage in Ireland
Book | 1st edition 2023 | United Kingdom | Maebh Harding Description
This book focuses on the development of marriage law in Ireland from 1937 to the present day, examining the relevant historical legal background to changes in the law in the 20th and early 21st centuries. It draws on legal sources and historical and empirical evidence about the reality of family life in Ireland, to raise broader questions about the appropriate role of law in establishing, preserving and developing inclusive social understandings of marriage. The impact of accurate empirical data about family life, external international influence and sustained activism as drivers in achieving meaningful social change is also evaluated.

This original viewpoint highlights the initial ideological importance of marriage regulation in Ireland and its connection to national identity in a Catholic country. Historically, asymmetric social rules concerning marriage allowed those in power to favour particular religious groups; first the Protestant elite and then the Roman Catholic majority.

Protecting a Catholic idea of marriage was an important consideration when drafting the founding documents of the Irish state. Article 41.3.1° of the 1937 Irish Constitution enshrines the institution of marriage as the only recognised basis for the family and pledges to protect marriage from 'attack'. This protection has acted throughout the late 20th and early 21st centuries both as a basis for liberal judicial development of family law principles and an obstacle to meaningful statutory modernisation, fossilising a traditional understanding of marriage as the bedrock of Irish family law. Up until the end of the 20th century, the state's 'secular' understanding of marriage was generally inseparable from its acceptance of traditional Catholic norms. However, the adoption of same-sex marriage in Ireland in 2015 marked a substantial change in traditional attitudes to marriage and the social role of the family unit. From Catholic Outlook to Modern State Regulation critically highlights the role played by the ideal of constitutional protection of marriage and existing legislative structures in initiating and delaying family law reform.

The history and development of Irish marriage law, since the founding of the Irish state, has received little critical academic attention and this work makes a significant contribution to the fields of European family law and legal history. The book is timely and resonates not only with recent critical work about the development of Irish family law but also with broader debates about marriage and the role of state regulation that are currently taking place in numerous jurisdictions around the world.

Dr Maebh Harding is Associate Professor in Family and Child Law at the University of Warwick. She held the National University of Ireland E. J. Phelan Fellowship in International Law (2006-2008).

Technical info
More Information

| | |
| --- | --- |
| Type of product | Book |
| Format | Paperback |
| EAN / ISSN | 9781780686158 |
| Series name | European Family Law |
| Weight | 450 g |
| Status | Forthcoming |
| Number of pages | 220 p. |
| Access to exercice | No |
| Publisher | Intersentia |
| Language | English |
| Publication Date | Nov 22, 2023 |
| Available on Jurisquare | No |
| Available on Strada Belgique | No |
| Available on Strada Europe | No |
| Available on Strada Luxembourg | No |