maestro
mastercard
visa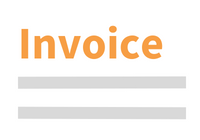 Questions about this product?
Contact our customer service
Civil Liability of Securities Underwriters
Enforcing the Gatekeeping Function
Book | 1st edition 2014 | United Kingdom | Olia Skripova Description
Following the Law and Economics tradition, this book looks at the civil liability of securities underwriters imposed in cases of material misstatements of corporate information by securities issuers from the perspective of deterrence. It follows the premise that securities underwriters can be efficient gatekeepers of capital markets as they are able to monitor the correctness and completeness of the issuer's public statements and thus prevent misstatements of the material information. But what is so special about civil liability as an enforcement tool and how is civil liability used in the real world and does it actually achieve its goals? To answer these questions this book analyses underwriters' civil liability regimes in the USA, the EU, the Netherlands and the UK.

Technical info
More Information

| | |
| --- | --- |
| Type of product | Book |
| Format | Paperback |
| EAN / ISSN | 9781780682631 |
| Series name | European Studies in Law and Economics (EDLE) |
| Weight | 450 g |
| Status | Available |
| Number of pages | xviii + 256 p. |
| Access to exercice | No |
| Publisher | Intersentia |
| Language | English |
| Publication Date | Nov 27, 2014 |
| Available on Jurisquare | No |
| Available on Strada Belgique | No |
| Available on Strada Europe | No |
| Available on Strada Luxembourg | No |
Chapters
Downloads
Introduction
PART I. FROM PRACTICE TO THEORY
Chapter 1. What Do Underwriters Do?
Chapter 2. Underwriter Gatekeeping Function and its Enforcement Mechanisms
Chapter 3. Imposition of Civil Liability for Gatekeeping: Impact on Other Functions of the Underwriter
PART II. THE LAW ON CIVIL LIABILITY
Chapter 4. The Most Important Elements of a Liability Regime
Chapter 5. Underwriters' Civil Liability in the USA
Chapter 6. European Legal Framework
Chapter 7. Underwriters' Civil Liability in the Netherlands
Chapter 8. Underwriters' Civil Liability in the UK
PART III. POLICY IMPLICATIONS
Chapter 9. Proposal for Improvement of Underwriters' Civil Liability Regimes in the USA and the Netherlands
Chapter 10. The Curious Case of the UK
Conclusions