maestro
mastercard
visa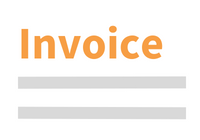 Questions about this product?
Contact our customer service
Collective Violence and International Criminal Justice
An Interdisciplinary Approach
Book | 1st edition 2010 | World | Alette Smeulers Description

Extreme forms of collective violence such as genocide, crimes against humanity and war crimes can endanger international peace and security. The international criminal justice system has been set up in order to prosecute these crimes and to thus restore international peace and security. These crimes are however extremely complex social phenomena and it takes an inter- and multidisciplinary approach to understand the true nature of this type of criminality and to effectively prosecute the perpetrators thereof.

This book enhances our knowledge of these complex phenomena and thus contributes to a better and more effective system of international criminal justice. Scholars from many different scientific disciplines such as law, criminology, political science, psychology, research methodology and information technology as well as practitioners from within the field have contributed to this book.

General themes in the book are: What kind of people are perpetrators of collective violence? How can we attribute criminal responsibility to individuals for crimes which are collective in nature? How can we study these crimes and how can we discover patterns of violence? What role can statistics play when holding individuals accountable? How to develop strategies of prosecution? What difficulties do prosecutors and judges face and how important and useful is the ICC Case Matrix? These are just a few of the many questions addressed in this book.

Contributors to the book are: Xabier Agirre, Kai Ambos, Olympia Bekou, Morten Bergsmo, Catrien Bijleveld, Athanasios Chouliaras, Mark Drumbl, Don Foster, Barbora Holá, Amelia Hoover Green, Annika Jones, Salim Nakhjavani, Sarah Nouwen, Mark Osiel, Stephan Parmentier, Michael Scharf, Alette Smeulers, James Waller, Wouter Werner, Martin Witteveen, Elisabeth Wood and Estelle Zinsstag.

Technical info
More Information

| | |
| --- | --- |
| Type of product | Book |
| Format | Paperback |
| EAN / ISSN | 9789400000995 / 9781839700217 |
| Serie name | Supranational Criminal Law: Capita Selecta |
| Weight | 760 g |
| Status | Available |
| Number of pages | xvi + 254 p. |
| Access to exercice | No |
| Publisher | Intersentia |
| Language | English |
| Publication Date | Aug 17, 2010 |
| Available on Jurisquare | No |
| Available on Strada Belgique | No |
| Available on Strada Europe | No |
| Available on Strada Luxembourg | No |
Chapters
Downloads
Chapter 1. Collective violence and international criminal justice – towards an interdisciplinary approach
Chapter 2. The ordinariness of extraordinary evil: the making of perpetrators of collective violence
Chapter 3. Rethinking the subjectivity of perpetrators of political violence
Chapter 4. Discourses on international criminality
Chapter 5. Ascribing individual liability within a bureaucracy of murder
Chapter 6. Seizing the "Grotian Moment": application of joint criminal enterprise liability to the proceedings of the Cambodia genocide tribunal
Chapter 7. Criminologically explained reality of genocide, structure of the offence and the 'intent to destroy' requirement
Chapter 8. ICTY and the culpability of different types of perpetrators of international crimes
Chapter 9. Child soldiers: agency, enlistment, and the collectivization of innocence
Chapter 10. The rough edges of the delicate mosaic: complexity theory and the early practice of the International Criminal Court
Chapter 11. The law and politics of self-referrals
Chapter 12. On research methods for international crimes – methodological issues in the empirical study of international crimes
Chapter 13. Sexual violence during war: variation and accountability
Chapter 14. Learning the hard way at the ICTY: statistical evidence of human rights violations in an adversarial information environment
Chapter 15. Methodology for the criminal investigation of international crimes
Chapter 16. Closing the gap in truth finding: from the facts of the field to the judge's chambers
Chapter 17. Preserving the overview of law and facts: the Case Matrix
Chapter 18. Future perspectives on collective violence and international criminal justice