maestro
mastercard
visa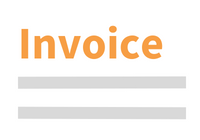 Questions about this product?
Contact our customer service
Competition and Innovation in the EU Regulation of Pharmaceuticals
The Case of Parallel Trade
Book | 1st edition 2010 | Europe | Claudia Desogus Description
This book deals with parallel trade of pharmaceuticals from a Law & Economics perspective. Traditionally, restrictions to parallel trade were regarded negatively because they ran against the rules of the EU internal market. However, in recent judgments (Bayer, Glaxo and Syfait), EU Courts questioned some of the legal principles underpinning the EU policy on parallel trade in the field of pharmaceuticals. This revirement suggested that there might be scope for improvement of such policy. However, how and to what extent this change should be performed remained partially unclear. Through the analysis of the impact that parallel trade of pharmaceuticals has on consumer welfare, both in a static and in a dynamic sense, this work examines whether the current legal approach to parallel trade of pharmaceuticals reflects the findings of economic theory, whether it should change, and, if so, on what basis this adjustment should take place. The analysis does not only provide a policy assessment, but also wishes to offer some insights on one of the issues debated within the process of modernization of EU competition law: how judges should integrate economic reasoning in the antitrust assessment of corporate practices. This book is particularly useful both for practitioners and legal scholars who want to deepen their understanding of the EU pharmaceutical market and of the most recent EU judicial developments in that field, as well as of their implications for EU competition law in a 'modernized' context.


'[..] very high academic research'
in Bulletin Quotidien Europe, 15 June 2011

'[…] a thorough, well-researched, and well-executed treatment [that] is worthwhile reading – both for those interested in competition law enforcement in pharmaceuticals, as well as those interested in any sector where dynamic considerations play a major role in defining the parameters of competition. […] Desogus' rigorous and comprehensive approach is impressive and refreshing; it constitutes a valuable step forward by offering a skillful analysis of the relevant issues and a sophisticated analytical framework for examining dynamic efficiencies.'
Lauren Battaglia in 2011 CML Rev. 1374

' The book provides an important insight into the pharmaceutical industry and its complex structure, which causes concern among competition lawyers and advocates of the protection of innovation. […] the book bestows the reader with a good and well-guided insight into the pharmaceutical industry and its complexities as well as an interesting assessment of innovation in relation to competition law and parallel trade. […]Desogus has managed to explain and assess this in a simple, but non-patronising language that allows non-economists (i.e. read: figures-shy lawyers) to understand and follow her line of arguments without complications.'
Hedvig Schmidt in (2012) 37 E.L. Rev.358


About the author
Claudia Desogus is a lawyer and works in Italy in the fields of competition law and arbitration. She is also a Post-doc researcher at the University of Bologna and currently collaborates with Centre for European Policy Studies (CEPS) in Brussels. Dr. Desogus' background combines both law and economics. She has a BA in Law (Bocconi University of Milan), a LL.M. in Law and Economics (University of Hamburg) and a Ph.D. in Law and Economics (University of Bologna and Erasmus University of Rotterdam). Previously, she worked in Brussels as a legal consultant on competition issues. Dr. Desogus has published in leading European and Italian law journals (ECLR, Giurisprudenza Commerciale, Il Diritto Industriale, etc.).


Technical info
More Information

| | |
| --- | --- |
| Type of product | Book |
| Format | Paperback |
| EAN / ISSN | 9789400001473 |
| Series name | European Studies in Law and Economics (EDLE) |
| Weight | 575 g |
| Status | Available |
| Number of pages | xvii + 342 p. |
| Access to exercice | No |
| Publisher | Intersentia |
| Language | English |
| Publication Date | Dec 13, 2010 |
| Available on Jurisquare | No |
| Available on Strada Belgique | No |
| Available on Strada Europe | No |
| Available on Strada Luxembourg | No |
Chapters
Downloads
Introduction
Chapter I. The European Pharmaceutical Market
Chapter II. The Intersection between Intellectual Property Rights and Competition Policy Goals in the Pharmaceutical Sector
Chapter III. Competition and Regulation in the Pharmaceutical Market: The Case of Parallel Trade
Chapter IV. Parallel Trade and Pharmaceutical Innovation: The Emergence of the 'Efficiency Defence' in European Competition Law
Chapter V. The Welfare Effect of Parallel Trade: A Workable Rule of Reason
Conclusions and Future Research