maestro
mastercard
visa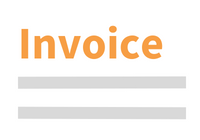 Questions about this product?
Contact our customer service
Defending Human Rights: Tools for Social Justice
Volume in honour of Fried van Hoof on the occasion of his valedictory lecture and the 30th anniversary of the Netherlands Institute of Human Rights
Book | 1st edition 2012 | United Kingdom | Ida Lintel, Antoine Buyse, Brianne McGonigle Leyh Description
The Netherlands Institute of Human rights (SIM) celebrates its 30th anniversary together with the valedictory lecture of one if its pioneers, Fried van Hoof. In 30 years the role of the regional human rights instruments and institutions has changed: their impact increased and thus more debate on their roles takes place. As the instruments and institutions are never a goal as such, but tools to increase social justice, the question has been raised what is, or should be their contribution to social justice? The speakers of the Conference on the occasion of the 30th anniversary of SIM and some of Fried van Hoof's former Ph.D candidates shed their light on various aspects of this question.


About this book
'The work at hand illuminates from the point of view of international experts a topic of great importance for human rights […].'
Eduard Christian Schöpfer in NLMR 2013 (387)

Technical info
More Information

| | |
| --- | --- |
| Type of product | Book |
| Format | Paperback |
| EAN / ISSN | 9781780680828 |
| Weight | 311 g |
| Status | Available |
| Number of pages | xii + 172 p. |
| Access to exercice | No |
| Publisher | Intersentia |
| Language | English |
| Publication Date | Nov 27, 2012 |
| Available on Jurisquare | No |
| Available on Strada Belgique | No |
| Available on Strada Europe | No |
| Available on Strada Luxembourg | No |
Chapters
Downloads
Social Justice in the Inter-American System of Human Rights: An Approach
The European Court of Human Rights and Social Justice
The African Regional Human Rights System and its Potential for Delivering, or at Least Contributing to, Social Justice
The ASEAN Intergovernmental Commission on Human Rights as a Tool for Social Justice
The League of Arab States: Recent Developments on Human Rights and Social Justice
The Institutionalisation of Human Rights in ASEAN
Towards the Establishment of a Regional Human Rights Mechanism in Asia
Acting Normal and Doing Good: The Dutch and Human Rights
Health, Human Rights and Social Justice in Europe
Economic and Social Rights and Social Justice Movements: Some Courtship, No Marriage, No Children Yet
Empowering David to Face Goliath: Regional Human Rights Systems and Victims of Corporate Human Rights Violations
A World Court of Human Rights: Utopia?