maestro
mastercard
visa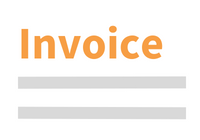 Questions about this product?
Contact our customer service
An Analysis of Complete Defenses in International Criminal Law
Book | 1st edition 2014 | World | Maartje Krabbe Description
Could Hitler have pleaded insanity? Can a soldier participating in a massacre claim duress because his superior forced him? In domestic criminal law complete defenses, such as insanity and duress, are relatively common legal concepts. But what is the role of these arguments in international criminal law? Can horrific large-scale crimes, such as genocide and crimes against humanity, ever be excused?

This book provides an analysis of cases featuring complete defenses before international criminal courts (IMT, IMTFE, ICTY, ICTR and ICC). The conclusion of the analysis is that international criminal courts recognize most complete defenses in principle. However, they consistently reject them in practice. Courts thus tend to say: "Insanity is available as a complete defense … but not in this case". This conclusion raises questions as to the compatibility between complete defenses and international crimes: When they are never accepted in practice, should such defenses be available at all? The final Part of the book answers this question in the affirmative and provides recommendations on the contents of complete defenses in the field of international criminal justice.

Technical info
More Information

| | |
| --- | --- |
| Type of product | Book |
| Format | Paperback |
| EAN / ISSN | 9781780682044 |
| Series name | Human Rights Research Series |
| Weight | 500 g |
| Status | Available |
| Number of pages | xxiii + 397 p. |
| Access to exercice | No |
| Publisher | Intersentia |
| Language | English |
| Publication Date | Jun 12, 2014 |
| Available on Jurisquare | No |
| Available on Strada Belgique | No |
| Available on Strada Europe | No |
| Available on Strada Luxembourg | No |
Chapters
Downloads
Part I. A Theory of Complete Defenses
Chapter I. Introduction
Chapter II. A theoretical background on complete defenses
Part II. Complete Defenses in Practice
Introduction Part II
Chapter III. Self-defense
Chapter IV. Consent
Chapter V. Insanity
Chapter VI. Intoxication
Chapter VII. Mistake
Chapter VIII. Superior orders and prescription of law
Chapter IX. Necessity and duress
Chapter X. Belligerent reprisals
Chapter XI. Tu quoque
Chapter XII. Other possible complete defenses in international criminal law
Part III. Recommendations
Introduction Part III
Chapter XIII. Should complete defenses apply to international crimes?
Chapter XIV. How should complete defenses be applied under international criminal law (in general)?
Chapter XV. How should complete defenses be applied under international criminal law (for each defense)?
Chapter XVI. Summary and conclusion