maestro
mastercard
visa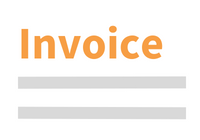 Questions about this product?
Contact our customer service
Indigenous Rights Entwined with Nature Conservation
Book | 1st edition 2011 | World | Ellen Desmet Description
Heightened public awareness of the ever increasing loss of biodiversity has led to louder calls for effective nature conservation efforts. Most remaining biodiversity-rich areas are inhabited or used by indigenous peoples and local communities. In recent years a new 'paradigm' of 'nature conservation with respect for the rights of indigenous peoples and local communities' has emerged. Two questions arise: What exactly does this policy shift mean in terms of international human rights law? And how has this new paradigm been translated and applied at the national and local level?

This study investigates how nature conservation initiatives interact with the rights of indigenous peoples and local communities from a human rights and legal anthropological perspective. The book is distinctive in that it provides a comprehensive review of international human rights law in the context of nature conservation; a critical appraisal of Peruvian nature conservation legislation in relation to the rights of indigenous peoples and local communities; and a thorough analysis of the interaction between three levels of regulation: the international level of human rights, the national level of Peru, and the local level of a specific protected area (the Güeppí Reserved Zone). It is based on extensive field work.

This volume will be of interest to both academics and practitioners who are working in the fields of nature conservation, human rights or indigenous peoples' rights.


About the book
'Ellen Desmet has written an important book. Not only because of its firm interdisciplinary vocation, but also because of the academic erudition and the humanistic passion the pages reveal. Many specialists would be able to write some of the component parts with similar competence, but I doubt that any of them would even consider to begin the formidable intellectual enterprise that the author took on and completed with such brilliance.'
Armando Guevara Gil in 2012 HR&ILD 219

'[…]a timely and significant contribution to the relatively modest literature on this topic. […]With its interdisciplinary style and multi-jurisdictional coverage, Desmet's book will undoubtedly become a landmark reference work for scholars, students and policy-makers around the world interested in the interconnections between nature conservation and the rights of indigenous peoples. Her volume should also appeal to scholars of human rights law and legal pluralism. The case study of Peru, which occupies nearly half the book, brings into the English environmental and human rights literature an important perspective from Latin America that is often not visible. [the] tables of cases and legislative materials and the substantial bibliography helpfully direct readers towards further research into this topic. Overall, Indigenous Rights Entwined with Nature Conservation is an impressive work that exemplifies many of the hallmarks of legal scholarship at its best.'
Benjamin J. Richardson in IUCN Academy of Environmental Law eJournal 2013 (4)

'[the] topic in interesting and timely, challenging assumptions that indigenous communities would welcome protection of wilderness at any cost.'
Troy Anderson in Law Society Journal, Oct. 2013, 84



About the author
Ellen Desmet is a postdoctoral research fellow at the Human Rights Centre of Ghent University and at the Law and Development Research Group of the University of Antwerp.

Technical info
More Information

| | |
| --- | --- |
| Type of product | Book |
| Format | Hardback |
| EAN / ISSN | 9789400001336 |
| Serie name | International Law |
| Weight | 1400 g |
| Status | Available |
| Number of pages | xxxix + 723 p. |
| Access to exercice | No |
| Publisher | Intersentia |
| Language | English |
| Publication Date | Aug 22, 2011 |
| Available on Jurisquare | No |
| Available on Strada Belgique | No |
| Available on Strada Europe | No |
| Available on Strada Luxembourg | No |
Chapters
Downloads
Introduction
1. Research questions and frameworks
2. Concepts, issues and histories
3. International conservation law and policy
4. At the international level: human rights and nature conservation
5. At the national level: Peru
6. At the local level: the Güeppí Reserved Zone
7. Conclusions and recommendations
Appendices