maestro
mastercard
visa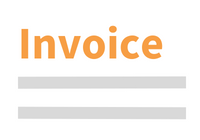 Questions about this product?
Contact our customer service
Liber amicorum Marc Bossuyt
Book | 1st edition 2013 | United Kingdom | André Alen, Veronique Joosten, Riet Leysen, Willem Verrijdt Also available on Strada lex
Description
On the 9th of January 2014, Marc Bossuyt, President of the Belgian Constitutional Court, will be awarded emeritus status. As a tribute for his remarkably prolific career, this Liber amicorum, to which more than fifty colleagues and friends have contributed, aims to express the appreciation inspired by his magnificent fine career. The editorial committee did not have to look far to choose the subject of the book. Indeed, "Human Rights" is the common theme in the multifaceted career of Marc Bossuyt, and a theme that is very close to his heart. The title of the book is "Liberae cogitationes". Marc Bossuyt has always considered freedom of speech and the exchange of ideas with others as very important. With his strong power of persuasion, he conveyed his solidly underpinned points of view to his numerous interlocutors and challenged them to interesting debates on fundamental issues in a State governed by the rule of law and, in particular, on the protection of human rights.

Digital version available on :
You have a subscription? Activate the digital version for free with the code in the book.
Technical info
More Information

| | |
| --- | --- |
| Type of product | Book |
| Format | Hardback |
| EAN / ISSN | 9789400003538 |
| Weight | 1680 g |
| Status | Available |
| Number of pages | xvi + 974 p. |
| Access to exercice | No |
| Publisher | Intersentia |
| Language | English |
| Publication Date | Dec 10, 2013 |
| Available on Jurisquare | Yes |
| Available on Strada Belgique | Yes |
| Available on Strada Europe | No |
| Available on Strada Luxembourg | No |
Chapters
Downloads
The Universal Declaration at sixty-five. Some retrospective reflections
Kanttekeningen bij de samenwerking tussen de hogere rechtscolleges inzake mensenrechten
Pour une protection effi cace des whistleblowers, klokkenluiders et autres amis de la vérité
Les contours du « recours eff ectif » en matière d'asile : tentative d'état des lieux
'Judex calcula!' Ook voor mensenrechten?
Th e sociology of international constitutionalisation
Règlement pacifi que des diff érends internationaux : bilan et perspectives
e Court of Luxembourg acting as an asylum court
Le progrès des droits de l'homme, en guise de post-scriptum pour la Sous-Commission des droits de l'homme
Th e constitutional guarantees of rights and political freedoms – A Maltese perspective
In Bluebeard's castle? Some musings on academic freedom and academic integrity
Mensenrechten en het tucht rechtelijke optreden inzake vrije beroepen. Een blik in het verleden met het oog op de toekomst
La protection des droits fondamentaux en Europe : à quand un cours d'harmonie ?
Het vorderingsrecht van de 'vader' in het licht van de mensenrechten. De relevante rechtspraak van het Grondwettelijk Hof
Nationals, EU citizens and foreigners: rethinking discrimination on grounds of nationality in EU Law
Th e prohibition of discriminatory torture in international law
Verkenningen op de grenzen van privaat- en publiekrecht
Some refl ections on the reform of the European Court of Human Rights
De neutraliteit van het offi cieel onderwijs – Grondwettelijke contouren
La Cour internationale de Justice face au droit international des droits de l'homme
The Arab awakening: a wake-up call for the UN Human Rights Council
The Belgian Constitutional Court: a satellite of the ECtHR?
Droits de l'homme et immunités des États et des organisations internationales
Human rights protection through judicial dialogue between national constitutional courts and the European Court of Justice
Les traditions culturelles, enjeux pour les droits de l'homme
La « libération » du juge
Prisoners' right to vote: the Hirst case law of the European Court of Human Rights and its application by the Belgian Constitutional Court
Th e European Court of Human Rights is no European Asylum Court
L'intervention des pouvoirs publics dans l'économie et la liberté d'entreprendre
La problématique de l'accès des particuliers à la Cour africaine des droits de l'homme et des peuples en matière contentieuse
Th e Belgian Constitutional Court: guardian of consensus democracy or venue for deliberation?
Les droits de l'enfant dessinés par la Cour constitutionnelle
L'apatridie en Belgique – État des lieux en 2012
De betekenis van Marc Bossuyt voor de Burundese rechtstaat – 'Mushingantahe' als eretitel
Les immunités de droit international et la rupture de l'égalité devant les charges publiques
Travaux préparatoires of human rights instruments
Towards abolition of the death penalty in international human rights law
The protection of human rights through the Courts of regional
Activism at the admissibility stage: a threat to the subsidiary role of the European Court of Human Rights?
Droits fondamentaux en concours et concours des questions préjudicielles. La Cour constitutionnelle et la jurisprudence Melki et Chartry de la Cour de justice de l'Union européenne
Th e United Nations system for the protection of human rights. What is happening to the principle of universality?
Morocco, steady she goes on the waves of the Arab spring. Th e Alaoui Monarch at the helm of the transition to democracy and human rights for the Western Kingdom
Th e domestic courts' response to divergent views among international human rights bodies: thoughts prompted by the Singh v. France cases
Human rights protection in fragile states and post-confl ict environments. What role for international norms and actors? A case study on Burundi
What role for the constitutional judge in times of multilevel human rights protection? Th e Money Laundering Directive as an example
From Nuremberg to the EU Directive: access to justice and fair trial through highly qualifi ed interpreters and translators
The genesis of constitutional courts: the Belgian and South African experiences compared
'It's a livin' thing'. Th e European Convention applied in Strasbourg and at the domestic level: cooperation and dialogue
Twee maten en twee gewichten. Over scheiding der machten, jurisdictioneel pluralisme, administratieve rechtscolleges, de Raad van State en de grondwettelijke beginselen van gelijkheid en niet-discriminatie
Crisissen zijn uitdagingen, constitutionele crisissen dagen de Grondwet uit
Alternative Dispute Resolution and the rule of law
The Belgian Constitutional Court as a domestic remedy for ECHR violations
The Greek debt restructuring and property rights. A Greek tragedy for investors?
International (human rights) law as applied between the entities of the Belgian federation
Why the Strasbourg judges, like Odysseus, should tie themselves to the mast