maestro
mastercard
visa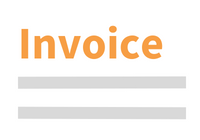 Questions about this product?
Contact our customer service
Building Reconciliation and Trust in Post-War Sierra Leone
Book | 1st edition 2010 | World | Laura Stovel Description
The 1991-2002 war in Sierra Leone was infamous for mass amputations, widespread sexual violence, and forced recruitment of children into rebel forces. It was not an ethnic war, but one that tore families and communities apart in ways that could not be sustained in peacetime. After the war, the Sierra Leone government and civil society organizations encouraged combatants to return home and communities to accept them, even when the combatants, or forces they were associated with, had committed horrendous crimes in those very villages.

This book describes how excombatants and civilian survivors in Sierra Leone struggled to reconcile and build trust in their communities a year after the war ended. It explores the contribution of the Sierra Leone Truth and Reconciliation Commission to reconciliation and justice, and questions whether reconciliation is always a good thing. And it examines how the seemingly nebulous concept of reconciliation can be understood so that the term is useful for peacebuilding and consistent with justice. Finally the author argues that Sierra Leone has much to teach peacebuilders in societies emerging from intra-communal violence and much to contribute to comparative analyses of post-conflict transitions.


About this book
'Stovel avoids the temptation of simply presenting findings; instead, she takes the reader on her "research journey". This serves to be a crucial feature of the anthropological leanings of her study, and lends a sense of readability for even the lesser informed audience. Stovel immerses herself in the research, speaking warmly about local acquaintances and providing anecdotes of her travels. It is in these intimate spaces that some of her most intriguing insights emerge. Furthermore, most crucially, it is here that she uncovers the unconscious, yet deliberate hypocrisy of the social integration of excombatants. [...] Against this setting, the fragility of restorative justice in Sierra Leone is revealed. [...]there is a fundamental tension between the human rights of victims and perpetrators, which runs through Stovel's work. [...] Stovel navigates these nuances admirably, objectively addressing the factual and theoretical dimensions of the study while humanising the people and personalities most affected by the process and progress of reconciliation and trust. Her text covers an important and underrepresented area of study.'
Shibu Sangale in Acta Crimonologica 23 (2010) 126.

'Stovel's bottom-up research approach is particularly helpful in revealing the nuances of post-conflict reconciliation processes. Her book is littered with direct quotes from and reflections by ordinary Sierra Leoneans – taxi and mini-bus drivers, war victims, amputees, child soldiers and women ex-combatants, among many others. This alone makes it a valuable resource and provides insights into the minds of ordinary Sierra Leoneans.'
FranklinOduro in International Journal of Transitional Justice (2013) 558


About the author
The author has a PhD in Sociology from Simon Fraser University in Vancouver, Canada. She has taught in the fields of peacebuilding and international development at Carleton and Wilfrid Laurier Universities in Canada. She is currently working for The Carter Center as an international long-term observer of the peace and constitution-building processes in Nepal.

Technical info
More Information

| | |
| --- | --- |
| Type of product | Book |
| Format | Hardback |
| EAN / ISSN | 9789400000285 / 9781839700781 |
| Series name | Series on Transitional Justice |
| Weight | 640 g |
| Status | Available |
| Number of pages | xx + 282 p. |
| Access to exercice | No |
| Publisher | Intersentia |
| Language | English |
| Publication Date | Feb 15, 2010 |
| Available on Jurisquare | No |
| Available on Strada Belgique | No |
| Available on Strada Europe | No |
| Available on Strada Luxembourg | No |
Chapters
Downloads
CHAPTER 1. INTRODUCTION: THE RESEARCH JOURNEY
PART I. RECONCILIATION AFTER VIOLENT CONFLICT: CHARTING THE TERRAIN
CHAPTER 2. THE GEOGRAPHY OF RECONCILIATION
CHAPTER 3. RECONCILIATION OR RESIGNATION: POWER, JUSTICE AND POLITICAL RECONCILIATION
CHAPTER 4. A RESTORATIVE APPROACH TO RECONCILIATION
PART II. THE STORY
CHAPTER 5. DIAMONDS, GREED AND 'SAN-SAN BOYS'
CHAPTER 6. THE 'REBEL' WAR
CHAPTER 7. WHO ARE YOU FOR? WOMEN, CHILDREN AND HIERARCHIES OF POWER
PART III. FINDINGS
CHAPTER 8. INSTITUTIONS OF REINTEGRATION
CHAPTER 9. THE SIERRA LEONE TRC: A SNAPSHOT
CHAPTER 10. "WE WATCH THEM": BUILDING TRUST IN THE ABSENCE OF OPENNESS
PART IV. CONCLUSION
CHAPTER 11. BEYOND THE IMPASSE
EPILOGUE
APPENDIX: CHRONOLOGY OF EVENTS