maestro
mastercard
visa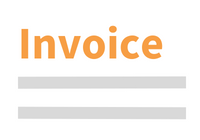 Questions about this product?
Contact our customer service
Medical Negligence Law in Transitional China
Book | 1st edition 2012 | United Kingdom | Ding Chunyan Description
This is the first book in English on medical negligence law in China. Relying on the methodologies of statutory interpretation, case study, and socio-legal analysis, it systematically investigates and comprehensively analyses four major problems in Chinese medical negligence law that result in widespread unfairness and uncertainty:
- the unreasonable distinction between medical malpractice and ordinary medical negligence;
- the ambiguous standard of care for medical negligence liability;
- the problematic medical malpractice technical authentication system; and
- the excessive restrictions on compensation for medical negligence.

Changes to both substantive and procedural rules of medical negligence law are recommended and suggestions for a possible reform outlined in order to establish a fairer and more certain system of medical negligence law in China.

Furthermore, this book contributes to a better understanding of past developments and current problems in Chinese medical negligence law and is a useful source to understand the topics of professional negligence and personal injury in Chinese law and in the Chinese society. It will be useful to students and researchers in medical law, comparative legal study, medical ethics, and Asian sociology and social policy. It is also intended to be accessible to legal advisers, judges, legislators, health care professionals and members of the public with an interest in medical law in China.


About the author
Ding Chunyan is assistant professor at the School of Law of City University of Hong Kong. She obtained an LLB and an LLM at Peking University, an LLM at the University College London and a PhD at the University of Hong Kong. She became a qualified PRC lawyer in 2000. Before joining the City University of Hong Kong in July 2010, she was a Fulbright research fellow at Harvard Law School during 2008 and 2009. Her primary areas of research and teaching are medical law, tort law and Chinese civil law.

Technical info
More Information

| | |
| --- | --- |
| Type of product | Book |
| Format | Paperback |
| EAN / ISSN | 9781780680729 |
| Weight | 474 g |
| Status | Available |
| Number of pages | xxvi + 258 p. |
| Access to exercice | No |
| Publisher | Intersentia |
| Language | English |
| Publication Date | May 24, 2012 |
| Available on Jurisquare | No |
| Available on Strada Belgique | No |
| Available on Strada Europe | No |
| Available on Strada Luxembourg | No |
Chapters
Downloads
Introduction
Chapter 1. The Social Background of Medical Negligence Disputes
Chapter 2. The Distinction Between Medical Malpractice and Ordinary Medical Negligence
Chapter 3. The Standard of Care for Medical Negligence Liability
Chapter 4. The Medical Malpractice Technical Authentication System
Chapter 5. Compensation for Medical Negligence
Conclusion