maestro
mastercard
visa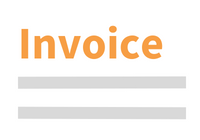 Questions about this product?
Contact our customer service
Property Law Perspectives
Book | 1st edition 2012 | United Kingdom | Bram Akkermans, Eveline Ramaekers Description
This book is the result of the second edition of the Young Property Lawyers Forum (YPLF), an informal network of young property law researchers. The YPLF aims to bring property law scholars together from around the world and enable them to discuss their work with each other and with more experienced researchers. This book contains the contributions of the second edition of this conference which took place in Maastricht. The different chapters in the book deal with new developments in property law that challenge traditional property law theory. Although they deal with various aspects of property law, such as virtual property, prescription, and EU property law, they all share a vision on how to give shape to the property law of the 21st century.

The Young Property Lawyers Forum (YPLF) continues to form a network for property law researchers around the world with new conferences and publications for both beginning and more advanced scholars.

Technical info
More Information

| | |
| --- | --- |
| Type of product | Book |
| Format | Paperback |
| EAN / ISSN | 9781780680934 |
| Serie name | Ius Commune Europaeum |
| Weight | 334 g |
| Status | Available |
| Number of pages | viii + 154 p. |
| Access to exercice | No |
| Publisher | Intersentia |
| Language | English |
| Publication Date | Jul 27, 2012 |
| Available on Jurisquare | No |
| Available on Strada Belgique | No |
| Available on Strada Europe | No |
| Available on Strada Luxembourg | No |
Chapters
Downloads
Introduction: Property Law Perspectives
Virtual Property – Protection and Remedies
The Relation between the Superficies and the Ground… Back to Basics
Transfer of Moveable Property by a Non-Owner: A Scottish Perspective on the Draft Common Frame of Reference (DCFR)
The Justifications for Acquisitive Prescription: A New Perspective
Impact of the South African National Credit Act on the Enforcement of Mortgage Bonds
Contractualisation of Ownership: Creating Beneficial Interests in Civil Law Jurisdictions
Lex Rei Sitae in Perspective: National Developments of a Common Rule?