maestro
mastercard
visa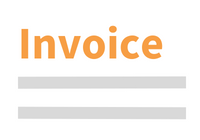 Questions about this product?
Contact our customer service
Property Law Perspectives II
Book | 1st edition 2013 | United Kingdom | Bram Akkermans, Ernst Marais, Eveline Ramaekers Description
This book contains selected contributions from the third Young Property Lawyers Forum (YPLF) and the YPLF Masterclass 2012. It offers new perspectives on property theory, constitutional property law, and private law-property law. Under these headings, young and renowned property law scholars present their current research and offer an exciting look into the challenges property law faces in the 21st century.
In November 2012 the YPLF met in Stellenbosch, South Africa for the Forum's third edition. It is an informal network of young property law researchers that seeks to bring together property law researchers from around the world and to enable them to discuss their work with each other and with more experienced researchers. On this occasion a special Master Class was held after the YPLF in which some of the world's leading property law scholars presented their research. The YPLF continues to form a network for property law researchers around the word, leading to more conferences and publications.

Technical info
More Information

| | |
| --- | --- |
| Type of product | Book |
| Format | Paperback |
| EAN / ISSN | 9781780682020 |
| Series name | Ius Commune Europaeum |
| Weight | 655 g |
| Status | Available |
| Number of pages | xxxii + 366 p. |
| Access to exercice | No |
| Publisher | Intersentia |
| Language | English |
| Publication Date | Oct 18, 2013 |
| Available on Jurisquare | No |
| Available on Strada Belgique | No |
| Available on Strada Europe | No |
| Available on Strada Luxembourg | No |
Chapters
Downloads
PART I: CONSTITUTIONAL PROPERTY LAW
Lex situs and Article 1 Protocol 1. The influence of the European Convention on Human Rights on Private International Law
How to Fairly Judge Restrictions to Property Rights: an Overview on ECtHR's view on Public and Private Interests in the regulation of Property
South Africa's Communal Land Rights Act: Rating the Attempt to Translate Customary Land Tenure into Legislation
The Opportunities and Challenges of Empirical Work: Housing Possession
What to Do about Fracking in the Karoo?
PART II: CONCEPTS OF PROPERTY LAW
Does the Expansion of the Concept 'Immovable' Influence Immovable Accession?
Putting Universal Classifications of Property into Question: Standing Timber
Client Accounts: in Search of a Legal Foundation
Party Autonomy in the Classification of Things: Expansion of the Term 'Immovable'
The Contractualization of Leases in Common Law Jurisdictions: Recent Developments
PART III: DEVELOPMENTS IN PROPERTY LAW AND PROPERTY THEORY
Standardization of Property Rights in European Property Law
The Rule of Reason in Property Law
PART IV: PRIVATE LAW AND PROPERTY LAW
A Comparison between a Lien (right of retention) in South African Law and het retentierecht in Dutch Law before and after the Enactment of the Current Burgerlijk Wetboek
A Comparative Analysis of the Principle of Indivisibility
Factual Universalities of Goods – Still Alive and Kicking?
The Reality of Fragmented Property Rights