maestro
mastercard
visa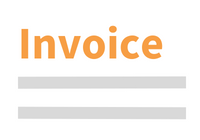 Questions about this product?
Contact our customer service
Supranational Criminal Law: a System Sui Generis
Book | 1st edition 2003 | World | Roelof Haveman, Olga Kavran, Julian Nicholls Description
What exactly is the context in which all aspects of this new field of criminal law have to be interpreted? What does the principle of legality mean in the context of supranational criminal law? Which tradition lies at the basis of this new law system? Is supranational criminal law as it grows the result of a deliberate policy, tending towards a coherent system? Or is it merely the result of crisis management?

Those are some of the questions that are highlighted in this first Volume of the Supranational Criminal Law series. Answers are formulated with respect for the various law families and traditions, taking into account the differences between e.g. inquisitorial and adversarial penal systems, and between criminal law and international humanitarian law.

In doing so, in this book full credit is given to the sui generis character of supranational criminal law. The contributions have been written by a group of scholars and practitioners in the field of supranational criminal law. This volume will therefore be very useful to lawyers, judges, prosecutors and academics who are confronted with the various aspects of this new and exciting penal system.

Technical info
More Information

| | |
| --- | --- |
| Type of product | Book |
| Format | Paperback |
| EAN / ISSN | 9789050953146 |
| Series name | Supranational Criminal Law: Capita Selecta |
| Weight | 630 g |
| Status | Available |
| Number of pages | xiii + 370 p. |
| Access to exercice | No |
| Publisher | Intersentia |
| Language | English |
| Publication Date | Jun 1, 2003 |
| Available on Jurisquare | No |
| Available on Strada Belgique | No |
| Available on Strada Europe | No |
| Available on Strada Luxembourg | No |
Chapters
Downloads
I. INTRODUCTION: A SYSTEM SUI GENERIS
II. THE CONTEXT OF THE LAW
III. THE PRINCIPLE OF LEGALITY
IV. LEGAL PROCEDURES AT THE INTERNATIONAL CRIMINAL COURT
V. THE SUI GENERIS RULES OF PROCEDURE AND EVIDENCE
VI. DEFENCE AND FAIR TRIAL
VII. EVIDENCE: HEARSAY AND ANONYMOUS WITNESSES
VIII. AMNESTY AND THE IMPLEMENTATION OF THE ICC
IX. EPILOGUE: A SYSTEM SUI GENERIS