maestro
mastercard
visa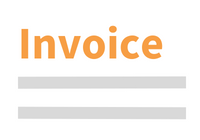 Questions about this product?
Contact our customer service
The Effects of Judicial Decisions in Time
Book | 1st edition 2013 | United Kingdom | Patricia Popelier, Sarah Verstraelen, Dirk Vanheule, Beatrix Vanlerberghe Description
Constitutional review is a hot topic in contemporary constitutional debate and design. However, the legal force of judicial decisions, and in particular their effect in time, is an under-studied issue in the literature. This is remarkable, considering the substantial impact of these decisions on the parties or the wider society, in particular in the case of abstract review, and considering that the choice of retroactive, immediate or future effects may have at stake legal certainty, the right to effective judicial protection, or the rule of law. This edited volume fills the gap by offering a comparative analysis of legislative choices and jurisprudential developments regarding the effect in time of legal decisions and its implications in both civil law and common law systems, in abstract and concrete review. Both national and European courts are discussed. Country reports are preceded by milestone judgments so as to give insight into what, concretely, is at stake, thereby addressing both scholars and practitioners.


Technical info
More Information

| | |
| --- | --- |
| Type of product | Book |
| Format | Paperback |
| EAN / ISSN | 9781780681887 |
| Series name | Ius Commune Europaeum |
| Weight | 515 g |
| Status | Available |
| Number of pages | xii + 286 p. |
| Access to exercice | No |
| Publisher | Intersentia |
| Language | English |
| Publication Date | Oct 17, 2013 |
| Available on Jurisquare | No |
| Available on Strada Belgique | No |
| Available on Strada Europe | No |
| Available on Strada Luxembourg | No |
Chapters
Downloads
Chapter 1. The Effect of Judicial Decisions in Time: Comparative Notes
PART I. CONSTITUTIONAL COURTS: EFFECTS EX TUNC
Chapter 2. Germany - Temporal Effects of Decisions of the German Federal Constitutional Court
Chapter 3. Belgium - The Interplay of Temporal Effects of Judicial Decisions within the Belgian Legal Order
PART II. CONSTITUTIONAL COURTS: EFFECTS EX NUNC
Chapter 4. Austria - Pro Futuro and Retroactive Effects of Rescissory Judgments in Austria
Chapter 5. Hungary - Temporal Effects of Decisions of the Hungarian Constitutional Court
Chapter 6. France - Temporal Effects of Judicial Decisions in France
Chapter 7. Italy - The Temporal Effects of the Italian Constitutional Court and the Mechanism of Warning Decisions
PART III. SUPREME COURTS
Chapter 8. The UK - The Temporal Effect of Judgments in the United Kingdom
Chapter 9. The Netherlands - The Temporal Effect of Dutch Tax Court Decisions
Chapter 10. Israel - Time and Judicial Review in Israel: Tempering the Temporal Effects of Judicial Review
PART IV. EUROPEAN COURTS
Chapter 11. The Court of Justice of the European Union - Limitation of Temporal Effects of CJEU Judgments: Mission Impossible for Governments of EU Member States
Chapter 12. The European Court of Human Rights - The European Court of Human Rights' Approach to Retrospective Judicial Reversals