maestro
mastercard
visa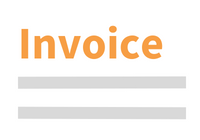 Questions about this product?
Contact our customer service
The Making of Chinese Condominium Law
A Comparative Perspective with American and South African Condominium Laws
Book | 1st edition 2010 | United Kingdom | Lei Chen Description
China is still in the shadows, for it has no special condominium statute in spite of a fast-growing real estate market and the increasing popularity of condominiums. Even though apartments are the dominant form of housing in China, they are still largely poorly regulated. While in the 1990s condominium ownership was increasingly important due to the privatization of former public housing, obtaining a private title to an apartment usually proceeded without a proper legislative and institutional framework and therefore created many difficulties. The result has been more heat than light, with surprisingly little serious academic treatment of condominium ownership.

This book is a new exploration in Chinese condominium law. It addresses the legal deficiency of condominium law and seeks to map out an academically rigorous approach to understanding and formalizing it with a critical comparative analysis. The Uniform Common Interest Ownership Act of the United States of America and the Sectional Titles Act of South Africa are the chosen comparative entities for future Chinese condominium legislation. This comparative study will help to establish a uniform condominium statute in line with Chinese national characteristics and compatible with the pace of the country's economic development. Since it is clear that the new Chinese Property Law of 2007 will give a boost to further legislation on condominium law, one can safely predict that a special statute on the condominium will soon be on the Chinese legislative agenda. So this book providing a legislative framework based on a comparative study is almost certain to be useful.



About this book
'The publication of this work will certainly serve as a precious guide for the future of the codification of the Chinese Condominium law. However, the value of this study is not just limited to the aforementioned role. Moreover, this is also an instrumental guide about methodology, which could serve as a model for the future of comparative works.'
Bei Li in China-EU Law Journal (2011) 125.

Technical info
More Information

| | |
| --- | --- |
| Type of product | Book |
| Format | Paperback |
| EAN / ISSN | 9789400000889 |
| Series name | Ius Commune Europaeum |
| Weight | 380 g |
| Status | Available |
| Number of pages | x + 214 p. |
| Access to exercice | No |
| Publisher | Intersentia |
| Language | English |
| Publication Date | May 26, 2010 |
| Available on Jurisquare | No |
| Available on Strada Belgique | No |
| Available on Strada Europe | No |
| Available on Strada Luxembourg | No |
Chapters
Downloads
Chapter 1: Introduction
Chapter 2: Legal Structure of Condominium Ownership
Chapter 3: Creation
Chapter 4: Participation Quota
Chapter 5: Rights and Obligations of Unit Owners
Chapter 6: Management
Chapter 7: Conclusion