maestro
mastercard
visa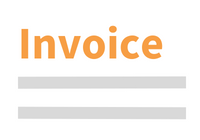 Questions about this product?
Contact our customer service
Tradition, Codification and Unification
Comparative-Historical Essays on Developments in Civil Law
Book | 1st edition 2014 | Europe | Michaël Milo Description
200 years ago many civil law jurisdictions adhered to exclusive national codifications of private law, and abandoned the old Ius Commune. Other jurisdictions in the civilian tradition did not engage in codifying private law, and continued along lines of authoritative opinions, case law and fragmented legislation. In our contemporary days the shades of national law slowly melt away, and we imagine a future where new common laws will continue to take shape. This book deals with this mirror image and explores the law in its everlasting tension between tradition and change. Historic and comparative analyses from European, Latin-American and South-African jurisdictions provide us with perspectives on the role of substance, methodology, institutions as well as individuals in developments of law towards the future.






Technical info
More Information

| | |
| --- | --- |
| Type of product | Book |
| Format | Paperback |
| EAN / ISSN | 9781780682235 |
| Series name | Ius Commune Europaeum |
| Weight | 460 g |
| Status | Available |
| Number of pages | viii + 256 p. |
| Access to exercice | No |
| Publisher | Intersentia |
| Language | English |
| Publication Date | May 14, 2014 |
| Available on Jurisquare | No |
| Available on Strada Belgique | No |
| Available on Strada Europe | No |
| Available on Strada Luxembourg | No |
Chapters
Downloads
Tradition, Codification and Unification – an Introduction
Two Paradoxes on Codification
The Study of Roman Law in the Netherlands in the Early 19th Century
The Civil–Law Tradition in Constitutional Perspective
Constitutive Rhetoric: the Case of the "European Civil Code"
Is Germany's Past Europe's future? Unification and Codification of Private Law in 19th Century Germany and Today's Europe
An Older Convergence: the Scots Law of Delict
Scots Law and the UK Codification of Bills of Exchange
The First Codification in the Netherlands: Legal Development Through Channels of Tradition and Change
Convergence and Unification of 19th Century European Commercial Sales Law – why the CESL might just be an Intermezzo in the Game of Unifying European Commercial Sales Law
Contractual Equivalence and Compensation in Case of the Delivery of non-Conforming goods in Harmonised German Sales and European Consumer Law
Civil Law Codification in Latin America: Understanding First and Second Generation Codes
Harmonisation of Contract Law in Latin America: Efforts and failures
Re–Codification Attemps of French Tort Law: Traditional and Comparative Arguments in the Terré Tort Draft
Tradition, Codification and Unification of Intellectual Property Law
Of the Vocation of our Age Against Codification: on Civil Codes in the Information Society