maestro
mastercard
visa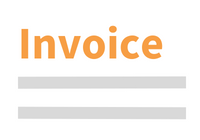 Questions about this product?
Contact our customer service
Victimological Approaches to International Crimes: Africa
Book | 1st edition 2011 | World | Rianne Letschert, Roelof Haveman, Anne-Marie de Brouwer, Antony Pemberton Description
The last decade of the twentieth century saw the revival of global efforts aimed at attacking some of the most atrocious crimes to mankind. Legal initiatives to prevent genocide, war crimes and crimes against humanity (international crimes)and to punish those most responsible for them took shape at international, regional and national levels.

These commendable legal developments had considerable shortcomings in dealing with victims of international crimes. Victims' suffering and needs were hardly considered a priority. The establishment of the International Criminal Court changed this to some extent, providing a more comprehensive framework towards addressing victims' needs through a criminal justice approach.

The peculiar situation of victims of international crimes calls for a holistic approach that links various relevant fields like traumatic stress, the social psychology of group conflict and resolution and the psychology and sociology of legal processes. The latter is important in its own right, but also for the ongoing efforts in transitional and international criminal justice, as it can provide the empirical underpinning of the choices and developments in these fields.

Transcending the disciplinary divisions in the study of victims of international crimes is the main focus of this first volume of essays contributing to developing victimological approaches to international crimes. Focusing on the African continent, scholars from different disciplines review the similarities and differences between victims of ordinary crimes and those of genocide, war crimes and crimes against humanity. As victimological research has mainly focused on the former crimes, the volume provides a much-needed and comprehensive overview of the intricacies of victimisation by international crimes. This endeavour transcends academic interest, as an approach of this kind is essential to mend societies ravaged by genocide, war crimes and/or crimes against humanity.



About the book:
'This book is a welcome and valuable addition to the study of victimology by firmly expanding the discipline beyond domestic victimization to a greater understanding of victims of international crimes. As the coverage of the contents of this book reveal, there is a dearth of original research and information. The book also includes a widely sourced bibliography, which will be helpful to researchers and practitioners. [...] In all, this book will be very useful to academics, legal and non-legal practitioners, and students who are interested in victimology, international crimes, victims, international criminal justice and transitional justice. This book and future ones will hopefully build on our understanding of victimization of international crimes so we can more effectively respond and prevent such suffering.'
Luke Moffet in International Review of Victimology 2012 18: 287.

Technical info
More Information

| | |
| --- | --- |
| Type of product | Book |
| Format | Paperback |
| EAN / ISSN | 9789400000902 |
| Series name | Supranational Criminal Law: Capita Selecta |
| Weight | 1200 g |
| Status | Available |
| Number of pages | xix + 726 p. |
| Access to exercice | No |
| Publisher | Intersentia |
| Language | English |
| Publication Date | Nov 7, 2011 |
| Available on Jurisquare | No |
| Available on Strada Belgique | No |
| Available on Strada Europe | No |
| Available on Strada Luxembourg | No |
Chapters
Downloads
Introduction: Victimological Approaches to International Crimes
PART I. VICTIMS OF INTERNATIONAL CRIMES
I. Genocide, Crimes against Humanity and War Crimes. A Victimological Perspective on International Criminal Justice
II. The Victimological Concern as the Driving Force in the Quest for Justice for State-Sponsored International Crimes
III. Eroding the Myth of Pure Evil. When Victims become Perpetrators and Perpetrators Victims
IV. Victims of the Genocide against the Tutsi in Rwanda
V. Primary and Secondary Victims and Victimization during Protracted Conflict. National Trauma through Literary Lens in Jerusalem and Kigali
PART II. REPARATIVE JUSTICE
VI. Victims' Need for Justice. Individual versus Collective Justice
VII. Providing Reparation in Situations of Mass Victimization. Key Challenges Involved
VIII. Reparations for Victims of Massive Crimes. Making Concrete a Message of Inclusion
IX. Massive Trauma and the Healing Role of Reparative Justice
PART III. AMNESTY, TRUTH, RECONCILIATION AND TRADITION
X. Drawing the Line: Amnesty, Truth Commissions and Collective Denial
XI. Should We Ever Say Never? Arguments against Granting Amnesty Tested
XII. The South African Truth and Reconciliation Commission. Challenges in Contributing to Reconciliation
XIII. Voices from the Field. Empirical Data on Reconciliation in Post-War Bosnia and Their Relevance for Africa
XIV. Justice at the Doorstep. Victims of International Crimes in Formal Versus Tradition-Based Justice Mechanisms in Sierra Leone, Rwanda and Uganda
XV. Prosecution of Genocidal Rape and Sexual Torture before the Gacaca Tribunals in Rwanda
XVI. The Role of Civil Society in Addressing Problems Faced by Victims in Post-Genocide Rwanda
PART IV. INTERNATIONAL AND NATIONAL LEGAL AND POLICY APPROACHES
XVII. Universal Justice? The Practice and Politics of Universal Jurisdiction Cases Relating to Crimes Committed in Africa
XVIII. Survivors of the Rwandan Genocide under Domestic and International Legal Procedures
XIX. Understanding Limitations. Victim Participation and the International Criminal Court
XX. Survivors of Sexual Violence in Conflict. Challenges in Prevention and International Criminal Prosecution
XXI. Victims of Sexual Violence in the International Criminal Court. Challenges Related to Legal Representation and Protection
XXII. Responding to the Most Vulnerable. Child Victims of International Crimes
PART V. VICTIMOLOGICAL APPROACHES TO INTERNATIONAL CRIMES
XXIII. Victimological Approaches Applied to International Crimes. Concluding Remarks