maestro
mastercard
visa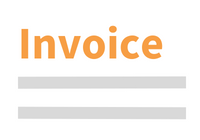 Questions about this product?
Contact our customer service
We Are Here to Serve You!
Public Security, Police Reform and Human Rights Implementation in Costa Rica
Book | 1st edition 2007 | United Kingdom | Quirine Eijkman Description
Over the last few decades, human rights related public security and police reform has been implemented within Latin America. Most states initiated this as part of an effort to transform from an authoritarian form of government to democracy. Public security instead of national security became the main objective of law enforcement agencies in the region. Other objectives included the need to deal with rising crime and violence rates, growing citizens' feelings of insecurity, human rights violations and particularly police involvement in them as well as to professionalise law enforcement. Although there is some empirical research on public security and police reform in transitional societies, little is known about its impact on non-transitional societies such as Costa Rica.

This study evaluates how human rights reform was implemented within the Costa Rican police. On the basis of qualitative and quantitative data, it discusses the effect of police human rights strategies from a regional perspective. It explores the following questions; is there a relationship between the implementation of formal human rights law and changes within the social systems in which law enforcement officials operate? Which socio-political and institutional factors relate to the implementation of human rights within the national police system and the urban police units? Are police officers of the Public Force in San José increasingly stimulated to comply with the norms, standards and values that human rights portray?

The book 'We Are Here to Serve You!' opens a dialogue about the complexities of human rights implementation within public security and police systems in Latin America.

Technical info
More Information

| | |
| --- | --- |
| Type of product | Book |
| Format | Paperback |
| EAN / ISSN | 9789050957045 |
| Series name | Human Rights Research Series |
| Weight | 675 g |
| Status | Available |
| Number of pages | xxii + 354 p. |
| Access to exercice | No |
| Publisher | Intersentia |
| Language | English |
| Publication Date | Sep 20, 2007 |
| Available on Jurisquare | No |
| Available on Strada Belgique | No |
| Available on Strada Europe | No |
| Available on Strada Luxembourg | No |
Chapters
Downloads
Chapter 1. Introduction
Chapter 2. Human Rights, the Police, Public Security Reform in Latin America and Costa Rica
Chapter 3. Is Costa Rica Different: A Comparative Perspective on Public Security in Central America
Chapter 4. The Checks and Balances of a Fragmented Public Security System
Chapter 5. Professionalising a New Generation: Police Selection and Training
Chapter 6. Around Here I Am the Law! Strengthening Police Officers' Compliance with the Rule of Law
Chapter 7. A Police Officer's Perspective on Being Held Accountable
Chapter 8. The Long Road Towards Community Policing
Chapter 9. Reflections