maestro
mastercard
visa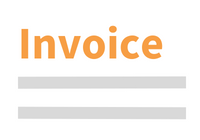 Questions about this product?
Contact our customer service
Women and Housing: Gender Makes a Difference
Book | 1st edition 2007 | United Kingdom | Ingrid Westendorp Description
The purpose of this study is to examine how, and to what extent gender may have a negative impact on the realization of women's right to adequate housing and to discuss ways and means to level this barrier. The right to housing is approached in a holistic manner, and the indivisibility, interdependence, and interrelatedness of all human rights is stressed.
In the first part (Chapter II) an inventory is made of the development of international rules and regulations pertaining to the right to adequate housing since the Second World War. The contents, justiciability, and corollary State obligations are discussed. The focus is on housing as a human right in the framework of the United Nations.
The second part (Chapter III) discusses all kinds of factors that directly or indirectly affect the fulfilment of women's housing rights. First, the causes of homelessness and inadequate housing are under scrutiny. Next, private law issues such as property rights, legal capacity of women, equality as regards marriage, and the law of inheritance are reviewed. Furthermore, human rights issues like political participation, the right to land, security of tenure, the right to employment, and the right to privacy are discussed. The last part of this chapter is dedicated to structural discrimination inherent in cultural patterns.
The third part (Chapter IV) goes into the adequacy of existing norms and procedures for women's housing rights. First, the adequacy of the international law system is analysed as well as the principles of equality and non-discrimination. Next, the specific international housing norms are applied to women's situations and conclusions are drawn as to their adequacy. Other subjects that are studied are legal ways and means to influence culture and gender stereotyping, and State responsibility for violations of women's housing rights. The last part of the study is devoted to monitoring and analysis. The mandates and tools at the disposal of relevant UN treaty and Charter-based bodies are examined, and suggestions and recommendations are made for improving their standard-setting and monitoring work.


Technical info
More Information

| | |
| --- | --- |
| Type of product | Book |
| Format | Paperback |
| EAN / ISSN | 9789050956697 |
| Series name | Human Rights Research Series |
| Weight | 745 g |
| Status | Available |
| Number of pages | xvi + 406 p. |
| Access to exercice | No |
| Publisher | Intersentia |
| Language | English |
| Publication Date | Jun 1, 2007 |
| Available on Jurisquare | No |
| Available on Strada Belgique | No |
| Available on Strada Europe | No |
| Available on Strada Luxembourg | No |
Chapters
Downloads
Chapter I. Introduction
Chapter II. Analysis of the Right to Adequate Housing
Chapter III. Relevant Gender Factors
Chapter IV. The Adequacy of Existing Norms and Procedures for Women's Housing Rights
Chapter V. Conclusions and Recommendations
Annex 1 CESCR General Comment No. 3
Annex 2 CESCR General Comment No. 4
Annex 3 CESCR General Comment No. 7
Annex 4 CESCR General Comment No. 16
Annex 5 CESCR Reporting Guidelines Pertaining to Article 11