Books, E-books and Journals
---
We are delighted to present our new and forthcoming publications in this 2023 catalogue.
We continue to publish a strong portfolio of books that explore topical issues and contribute meaningfully to their respective fields.
Browse the catalogue to find out more about the exciting projects we are working on!
Conferences
---
Larcier-Intersentia warmly invites you to come and meet us at the conferences, book fairs and other academic meetings, which will be attended throughout this year.
You will be able to review our latest publications and enjoy attractive discounts on all publications on display.
If you work on a script yourself, we would be very interested in exploring publishing opportunities with you as we always seek opportunities to expand our publishing program.
We have made over 200 books available digitally for both individuals and institutions.
Institutions can access our e-books via Cambridge University Press's academic digital publishing platform, Cambridge Core. Cambridge Core is the online home of over 34,000 academic books and over 370 journals.
Individuals can purchase individual e-books via our website.
New from IntersentiaOnline

---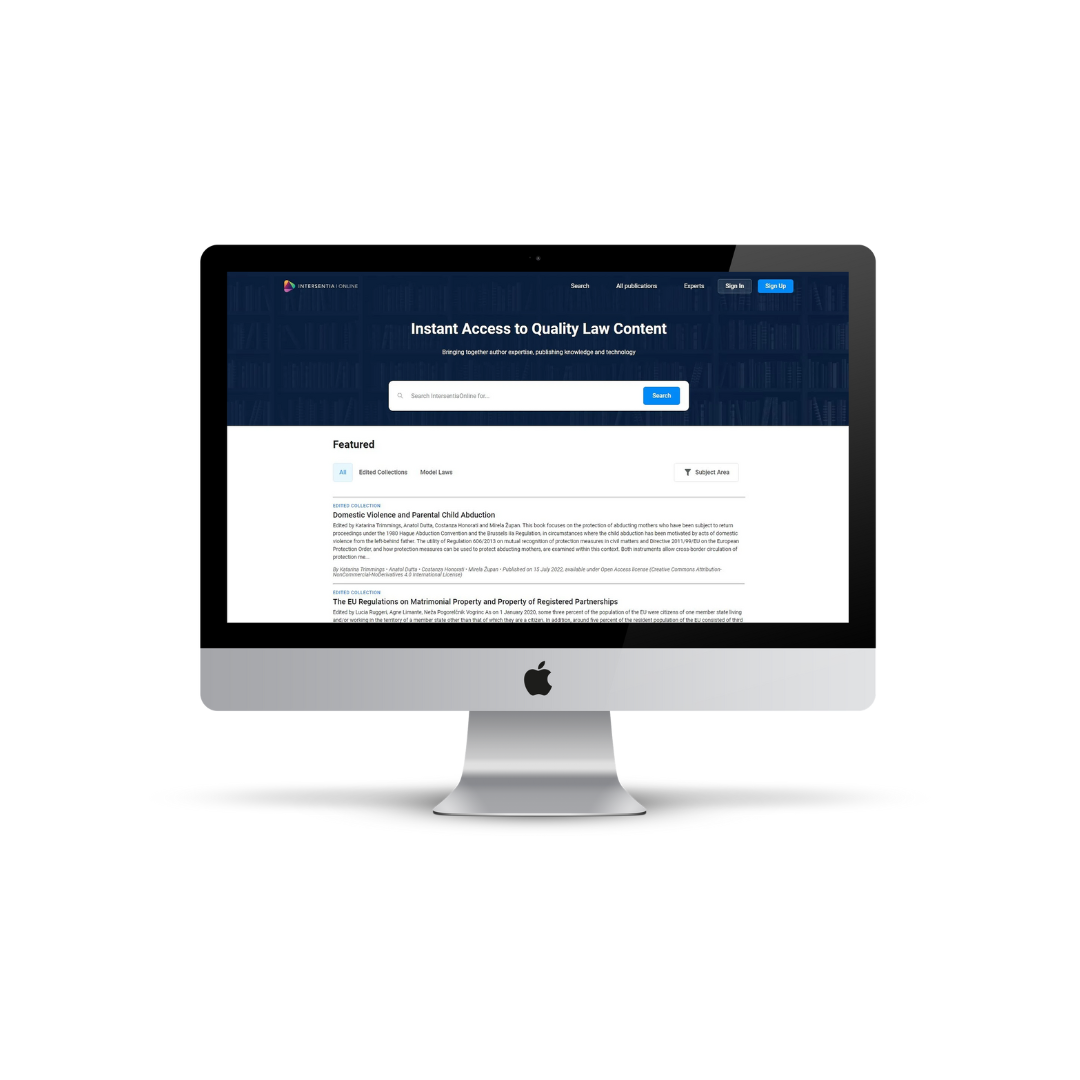 Enterprise Foundation Law in a Comparative Perspective (Open Access)
Many large companies – like Bosch, Ikea and Novo-Nordisk – are owned by enterprise foundations. This book provides an overview of enterprise foundation law in six European countries and the US. The book explores enterprise foundation law in the seven aforementioned nations and analyzes how the law influences the prevalence and governance of enterprise foundations around the world.
IntersentiaOnline is a new online platform that provides instant access to quality law resources. By combining technology, publishing knowledge and expert authors, this platform can encompass resources that are quality-assured, topical and updateable. The platform includes both Open Access and paid for content, in a range of formats: articles, monographs, edited collections, model laws, case commentaries and more.