maestro
mastercard
visa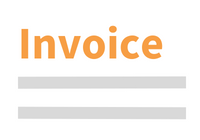 Questions about this product?
Contact our customer service
Accepting Assistance in the Aftermath of Disasters
Standards for States under International Law
Book | 1st edition 2015 | World | Stefanie Jansen-Wilhelm Description
Disasters have a devastating effect on the lives of people. The occurrence of a disaster can kill thousands in an instance, injure many others, damage homes and destroy livelihoods. It is of essential importance that the response to a disaster is as effective and adequate as possible to limit and alleviate the suffering of disaster survivors. To this end, affected states can make use of offers of humanitarian assistance made by other states, international (humanitarian) organisations and NGOs. Such international assistance is vital for the effective response to a disaster when the affected state is unable (or unwilling) to respond adequately. When in such cases the affected state refuses to accept international humanitarian assistance, the disaster survivors suffer the consequences.

Within public international law there are no legally binding instruments dealing explicitly with the obligations of states in the aftermath of disasters. Rather, a variety of sources can be used as pieces of a puzzle determining to what extent states have an obligation to accept international humanitarian assistance in disaster settings. In the first part of this book, these pieces of the puzzle are put together to create a legal framework explaining the steps an affected state must take in seeking and accepting humanitarian assistance. It becomes clear from the application of this framework that detail is lacking to make the framework of practical use.

The needs which disaster survivors are usually deprived of (shelter, food, water and access to basic healthcare) are laid down as human rights in the International Covenant of Economic, Social and Cultural Rights. The second part of the book will use this human rights instrument to concretise the legal framework, as such setting standards determining when an affected state must accept international humanitarian assistance in the aftermath of a disaster.

Technical info
More Information

| | |
| --- | --- |
| Type of product | Book |
| Format | Paperback |
| EAN / ISSN | 9781780683294 |
| Series name | Human Rights Research Series |
| Weight | 460 g |
| Status | Available |
| Number of pages | xvi + 246 p. |
| Access to exercice | No |
| Publisher | Intersentia |
| Language | English |
| Publication Date | Jun 23, 2015 |
| Available on Jurisquare | No |
| Available on Strada Belgique | No |
| Available on Strada Europe | No |
| Available on Strada Luxembourg | No |
Chapters
Downloads
Part I
Chapter I. General Introduction
Chapter II. Disaster Response and International Humanitarian Assistance: Background and Legal Framework
Chapter III. Practical Application of the Rules on International Humanitarian Assistance in Response to Disasters
Preliminary Conclusions
Part II
Chapter IV. The Content and Meaning of Article 2(1) ICESCR
Chapter V. Applying the ICESCR on Disaster Situations: Specific Obligations
Chapter VI. Final Conclusions