maestro
mastercard
visa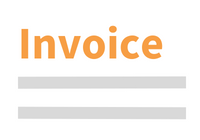 Questions about this product?
Contact our customer service
Access to Justice and the Judiciary
Towards New European Standards of Affordability, Quality and Efficiency of Civil Adjudication
Book | 1st edition 2009 | United Kingdom | Alan Uzelac, C.H. van Rhee Description
'Access to justice' is among the most important notions in modern legal vocabulary. It is a central topic in the famous book series edited by the late Mauro Cappelletti, the case law of the European Court of Human Rights, the land-slide reforms of Lord Woolf in England and the reform of most other modern justice systems. From all these sources one general line of thought emerges: every individual deserves legal protection that is not only quick, but also effective and affordable.
In a time when an ever growing demand for justice meets economic crisis and shrinking resources, innovative approaches to access to justice are urgently needed. The present volume discusses a variety of such approaches from across Europe (and beyond), all united by their significance in contemporary trends in legal and judicial reform. They are presented in the four sections of this book:
1. Access to Justice and Legal Aid;
2. Accessibility by Improvement of Quality;
3. Access to Justice Through Mediation and Arbitration; and
4. Accessing Justice Through Efficient Enforcement.

Technical info
More Information

| | |
| --- | --- |
| Type of product | Book |
| Format | Paperback |
| EAN / ISSN | 9789050959254 |
| Series name | Ius Commune Europaeum |
| Weight | 427 g |
| Status | Available |
| Number of pages | xvi + 230 p. |
| Access to exercice | No |
| Publisher | Intersentia |
| Language | English |
| Publication Date | Apr 22, 2009 |
| Available on Jurisquare | No |
| Available on Strada Belgique | No |
| Available on Strada Europe | No |
| Available on Strada Luxembourg | No |
Chapters
Downloads
Introduction
ACCESS TO JUSTICE AND LEGAL AID
Outcome-Related Fee Agreements in Europe and Hong Kong
Vulnerable Groups at the Legal Services Market
Access to Justice: Legal Aid Systems
ACCESSIBILITY BY IMPROVEMENT OF QUALITY
Quality Assessment of Courts and the Judiciary: From Judicial Quality to Court Excellence
Efficiency in the Relationship between the Judge and the Parties: A Perspective on the Future Swiss Code of Civil Procedure
Efficiency: the Holy Grail of Belgian Justice? Civil Procedure in Belgium (1806-2008)
Access to the Judiciary under the New Italian Law on the Judicial System: Critical Remarks
ACCESS TO JUSTICE THROUGH MEDIATION AND ARBITRATION
Mediation and the Concepts of Accountability, Accessibility and Efficiency
Mandatory Mediation in Divorce Disputes: An Obsolete Legal Practice. Critical Overview of the Croatian Divorce System
International Commercial Arbitration. What do Parties and Arbitrators owe to Each Other?
ACCESSING JUSTICE TROUGH EFFICIENT ENFORCEMENT
Reforming Judgment Enforcement in Bulgaria
The Recovery of Debts Secured by Mortgage or Pledge in Slovenia