maestro
mastercard
visa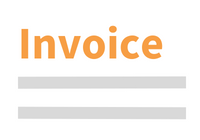 Questions about this product?
Contact our customer service
Accountability for Human Rights Violations by International Organisations
(paperback)
Book | 2010 | World | Jan Wouters, Eva Brems, Stefaan Smis, Pierre Schmitt Description
With the proliferation of international organisations and their ever increasing role in a wide range of policy fields, situations multiply in which human rights are threatened or violated through the actions, operations or policies of such organisations. The present book, with carefully selected contributions from many prominent scholars and practitioners, is the first to explore these problems in a comprehensive manner and to examine the accountability mechanisms that are available.

In a first, cross-cutting part, the contributions study general concepts, such as the accountability of international organisations as an evolving legal concept, international organisations as independent actors, the logic of sliding scales in the law of international responsibility and the relations between the international organisations and their Member States in regard to their respective obligations and responsibilities.

The subsequent parts of the book focus on the accountability for human rights violations attributable to international organisations in four areas: (i) peace and humanitarian operations; (ii) international civil administration; (iii) economic governance; and (iv) staff of international organisations.


About the editors:

Jan Wouters is Jean Monnet Chair, Professor of International Law and International Organisations and Director of the Leuven Centre for Global Governance Studies and Institute for International Law at the University of Leuven.

Eva Brems is Professor of Human Rights Law and Non-Western Law at the University of Ghent.

Stefaan Smis is Professor of International Dispute Settlement at the Vrije Universiteit Brussels and Reader in International Law at the University of Westminster.

Pierre Schmitt is Research Fellow at the Leuven Centre for Global Governance Studies and Institute for International Law at the University of Leuven.

With contributions by: Ige F. Dekker, Niels M. Blokker, Olivier De Schutter, Frederik Naert, Mateo Tondini, Ulf HäuBler, Peter R. Baehr, Kristin Bergtora Sandvik, Ralph Wilde, Eric De Brabandere, Remzije Istrefi, Gjylbehare Bella Murati, Rekha Oleschak-Pillai, Jeroen Denkers, Nicola Jägers, Stephen Sevidzem Kingah, Christine Janssens, Gauthier De Beco, Chittharanjan Felix Amerasinghe, Sarah Hunt, Osmat Azzam Jefferson and Edward Kwakwa.

Technical info
More Information

| | |
| --- | --- |
| Type of product | Book |
| Format | Paperback |
| EAN / ISSN | 9781780680668 |
| Series name | International Law |
| Weight | 1020 g |
| Status | Available |
| Number of pages | xxiv + 626 p. |
| Access to exercice | No |
| Publisher | Intersentia |
| Language | English |
| Publication Date | Oct 8, 2010 |
| Available on Jurisquare | No |
| Available on Strada Belgique | No |
| Available on Strada Europe | No |
| Available on Strada Luxembourg | No |
Chapters
Downloads
Accountability for Human Rights Violations by International Organisations: Introductory Remarks
PART I. GENERAL CONCEPTS
Accountability of International Organisations: An Evolving Legal Concept?
International Organisations as Independent Actors: Sweet Memory or Functionally Necessary?
Human Rights and the Rise of International Organisations: The Logic of Sliding Scales in the Law of International Responsibility
Binding International Organisations to Member State Treaties or Responsibility of Member States for Their Own Actions in the Framework of International Organisations
The 'Italian job': How to Make International Organisations Compliant with Human Rights and Accountable for Their Violation by Targeting Member States
PART II. PEACE AND HUMANITARIAN OPERATIONS
Human Rights Accountability of International Organisations in the Lead of International Peace Missions
Accountability of the United Nations: The Case of Srebrenica
On the Social Life of International Organisations: Framing Accountability in Refugee Resettlement
PART III. INTERNATIONAL CIVIL ADMINISTRATION
Understanding the International Territorial Administration Accountability Deficit: Trusteeship and the Legitimacy of International Organisations
Human Rights Accountability of International Administrations: Theory and Practice in East Timor
Should the United Nations Create an Independent Human Rights Body in a Transitional Administration? The Case of the United Nations Interim Administration Mission in Kosovo (UNMIK)
The Ombudsperson Institution vs the United Nations Interim Administration Mission in Kosovo (UNMIK)
PART IV. ECONOMIC GOVERNANCE
Accountability of International Organisations: An Analysis of the World Bank's Inspection Panel
The Accountability of the International Monetary Fund for Human Rights Violations
The World Trade Organization: An Obstacle to Enforcing Human Rights Obligations?
TRIPs and Human Rights: Access to Cheaper AIDS Medicines
Accountability of Development Agencies through the Use of Human Rights Indicators
PART V. STAFF OF INTERNATIONAL ORGANISATIONS
Accountability of International Organisations for Violations of the Human Rights of Staff
Human Rights Accountability of International Organisations vis-à-vis Their Staff : The United Nations
Workplace Equality in International Organisations: Why is It an Illusory Concept?
An International Organisation's Point of View