maestro
mastercard
visa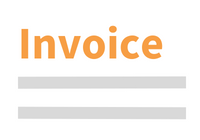 Questions about this product?
Contact our customer service
Africa's Role and Contribution to International Criminal Justice
Book | 1st edition 2020 | World | Jeremy Sarkin, Ellah Siang'andu Description
This book explores a range of issues related to the development, application and enforcement of international criminal justice within Africa and on Africa. Written by experts from Africa, and adopting African perspectives, this book seeks to understand the scope and reach of these issues, nationally, regionally and globally.

Africa's Role and Contribution to International Criminal Justice engages in theoretical and policy discourses on the substantive and procedural features of criminal law and justice in the African context. A range of topical issues are examined by the contributors, such as the ways in which African states have dealt with issues of universal jurisdiction and how victims are treated, as well as controversial questions concerning how courts function and should function in dealing with these issues. The ideas, themes, institutions, practices, concepts and patterns of convergence of criminal justice systems in Africa are also explored.

This book aims to establish a greater understanding of international criminal justice and its relation to Africa, and beyond. Further, it seeks to expand the conversation beyond the narrow topics that are so commonly discussed when matters of African criminal justice are considered.
_____

PROF DR JEREMY SARKIN is Distinguished Visiting Professor of Law at Nova University of Lisbon (Portugal) and Research Fellow at the University of the Free State (South Africa).

DR ELLAH T.M. SIANG'ANDU is Lecturer and Post-Doctoral Fellow at the University of Zambia and Research Fellow at the Southern African Institute for Policy and Research (SAIPAR).


Technical info
More Information

| | |
| --- | --- |
| Type of product | Book |
| Format | Paperback |
| EAN / ISSN | 9781780689074 / 9781839700873 |
| Series name | Supranational Criminal Law: Capita Selecta |
| Weight | 400 g |
| Status | Available |
| Number of pages | xiv + 284 p. |
| Access to exercice | No |
| Publisher | Intersentia |
| Language | English |
| Publication Date | Sep 23, 2020 |
| Available on Jurisquare | No |
| Available on Strada Belgique | No |
| Available on Strada Europe | No |
| Available on Strada Luxembourg | No |
Chapters
Downloads
Introduction: Understanding the Meaning, Context, Role and Importance of African Criminal Justice on the Continent and Beyond
Types of International Criminal Courts in Africa
The Extraordinary African Chambers in the Senegalese Courts and the Development of International Criminal Law in Africa
The Use of International Criminal Law in African Countries
The Nuremberg Principles in the Context of Africa: The Theory and Practice of Individual and Corporate Criminal Responsibility
The Application of Universal Jurisdiction in Africa
African Victims of Mass Atrocities Before Domestic Jurisdictions and the International Criminal Courts: Bargaining for Justice
The Role of the International Criminal Court in Africa: The Epic Fails?
Is the African Court on Human and Peoples' Rights with Criminal Jurisdiction an African Solution to an African Problem?
Head of State Immunity in the African Context