maestro
mastercard
visa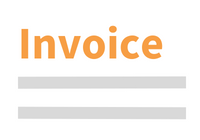 Questions about this product?
Contact our customer service
Andrews on Civil Processes (2nd edition)
Court Proceedings, Arbitration and Mediation
Book | 2nd edition 2019 | United Kingdom | Neil Andrews Description
"This is a unique work, a most impressive reference and discursive source in its field." -- Derek P Auchie, The Edinburgh Law Review, 2022

Andrews on Civil Processes is a fresh and stimulating examination of Civil Justice, embracing court proceedings, mediation, and arbitration. A critical and principled treatment of the subject made possible by extensive knowledge not only in the English methods and techniques but also in foreign civil procedural laws.

The work guides the reader through the practice of dispute resolution in all its major forms - public and private, adjudicative and conciliatory – and thus provides a complete picture of the court and arbitration systems, and of the developing technique of mediation. It is an outward-looking work and advisors seeking further leads are assisted by detailed citation of primary sources and rich bibliographical references to national and foreign works.

As a fundamental and systematic treatment of the subject by a leading expert, this fully revised and updated 2nd edition is an essential work of reference for litigation advisors, judges, commentators, and students. As many non-resident parties choose to conduct arbitration in London or bring proceedings before the English High Court, notably the Commercial Court, the clear and well-ordered structure of Andrews of Civil Process is also of interest to the lawyers beyond England and Wales.


Neil Andrews is Professor of Civil Justice and Private Law, University of Cambridge. He researches in the fields of dispute resolution and contract law. He was the English representative on the working party responsible for the American Law Institute, of which he is a member. He is a barrister, Bencher of Middle Temple (London) and a member of the Royal Flemish Academy of Belgium for Science and the Arts. His books have been translated into Chinese, German, Japanese, Kazakh, Portuguese, Russian and Spanish.

Technical info
More Information

| | |
| --- | --- |
| Type of product | Book |
| Format | Hardback |
| EAN / ISSN | 9781780686844 / 9781780688527 |
| Weight | 1945 g |
| Status | Available |
| Number of pages | cx + 1194 p. |
| Access to exercice | No |
| Publisher | Intersentia |
| Language | English |
| Publication Date | Apr 26, 2019 |
| Available on Jurisquare | No |
| Available on Strada Belgique | No |
| Available on Strada Europe | No |
| Available on Strada Luxembourg | No |
Chapters
Downloads
Part I. Introduction to the Forms of Civil Justice
Chapter 1. Introduction
Chapter 2. Sources of English Civil Procedure
Chapter 3. 'The Big Picture'
Part II. Commencement of Court Proceedings and Preparation for Trial
Chapter 4. The Six Phases of Court Proceedings
Chapter 5. Commencement and Service
Chapter 6. Pleadings and Parties
Chapter 7. Counterclaims and Set-Off
Chapter 8. Limitation of Actions
Chapter 9. Case Management and Procedural Discipline
Chapter 10. Pre-Trial Procedures for Interim or Final Relief
Chapter 11. Disclosure
Chapter 12. Privileges
Chapter 13. Experts
Part III. End-Game: Trial, Appeal, Finality and Enforcement
Chapter 14. Trial and Judgment
Chapter 15. Appeals
Chapter 16. Res Judicata and Finality
Chapter 17. Enforcement of Court Judgments and Orders
Part IV. Costs and the Financing of Litigation
Chapter 18. General Costs Rules
Chapter 19. Security for Costs
Chapter 20. 'No Win, No Fee' Systems
Part V. Special Court Proceedings
Chapter 21. Protective Relief
Chapter 22. Multi-Party Litigation
Part VI. Principles of Civil Justice
Chapter 23. Cornerstones of Civil Justice
Chapter 24. Judicial Independence and Impartiality
Chapter 25. Due Notice
Chapter 26. Publicity and Open Justice
Chapter 27. The Duty to Give Reasoned Decisions
Part VII. Mediation
Chapter 28. Mediation in England
Chapter 29. Mediation
Part VIII. Arbitration
Chapter 30. International Commercial Arbitration
Chapter 31. Fundamental Features of English Arbitration
Chapter 32. Validity and Interpretation of Arbitration Agreements
Chapter 33. 'The Seat' and the Laws Affecting the Arbitration
Chapter 34. Upholding the Agreement to Arbitrate
Chapter 35. Appointing the Tribunal
Chapter 36. Impartiality and Independence of Arbitral Tribunals
Chapter 37. Confidentiality within Arbitration
Chapter 38. Preparation for the Arbitration Hearing
Chapter 39. The Arbitration Hearing
Chapter 40. Arbitral Awards
Chapter 41. Challenging Awards Under English Law
Chapter 42. Res Judicata and Arbitral Awards
Chapter 43. Recognition and Enforcement of Foreign Awards