maestro
mastercard
visa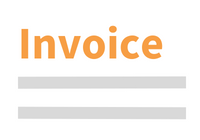 Questions about this product?
Contact our customer service
Artificial Intelligence and the Law (2nd edition)
Second revised edition
Book | 2nd edition 2023 | Belgium | Jan De Bruyne, Cedric Vanleenhove Also available on Strada lex
Description
Artificial intelligence (AI) is becoming increasingly more prevalent in our daily social and professional lives. Although AI systems and robots bring many benefits, they present several challenges as well. The autonomous and opaque nature of AI systems implies that their commercialisation will affect the legal and regulatory framework. In this comprehensive book, scholars critically examine how AI systems may impact Belgian law. While specific topics of Belgian private and public law are thoroughly addressed, the book also provides a general overview of a number of regulatory and ethical AI evolutions and tendencies in the European Union. Therefore, it is a must-read for legal scholars, practitioners and government officials as well as for anyone with an interest in law and AI.
In this second edition various chapters have been updated to reflect recent developments in the field. Two chapters covering media law and competition law have also been added.

Jan De Bruyne is a research expert AI and (tort) law at the KU Leuven Centre for IT & IP Law (CiTiP) and assistant professor at the eLaw Center for Law and Digital Technologies in Leiden. He also works as a senior researcher at the Knowledge Centre Data & Society. He obtained his PhD at the Faculty of Law and Criminology of Ghent University and has been a postdoctoral researcher on liability and robots at the same Faculty.

Cedric Vanleenhove is professor at Ghent University and at the HEC Management School of the University of Liège. He obtained his PhD at the Faculty of Law and Criminology of Ghent University, where he subsequently worked as a post-doctoral researcher in transnational law.


Digital version available on :
Strada lex Belgium
Strada lex Europa
You have a subscription? Activate the digital version for free with the code in the book.
Technical info
More Information

| | |
| --- | --- |
| Type of product | Book |
| Format | Hardback |
| EAN / ISSN | 9781839702525 |
| Series name | KU Leuven Centre for IT & IP Law Series |
| Weight | 1250 g |
| Status | Available |
| Number of pages | xxxiv + 668 p. |
| Access to exercice | No |
| Publisher | Intersentia |
| Language | English |
| Publication Date | Jan 5, 2023 |
| Available on Jurisquare | Yes |
| Available on Strada Belgique | Yes |
| Available on Strada Europe | Yes |
| Available on Strada Luxembourg | No |
Chapters
Downloads
Chapter 1. Basic Concepts of AI for Legal Scholars
Chapter 2. Different Models of Innovation and Their Relation to Law
Chapter 3. Setting the Scene: On AI Ethics and Regulation
Chapter 4. Quantitative Legal Prediction: the Future of Dispute Resolution?
Chapter 5. AI Arbitrators … 'Does Not Compute'
Chapter 6. AI through a Human Rights Lens. The Role of Human Rights in Fulfilling AI's Potential
Chapter 7. 'LAWs' and the LAW: Regulating Lethal Autonomous Weapons
Chapter 8. AI in the Home: Data Protection Requirements for Smart Home Assistants
Chapter 9. AI and IP: Great Expectations
Chapter 10. Tax and Robots
Chapter 11. Robotisation and Labour Law. The Dark Factory: the Dark Side of Work?
Chapter 12. The Hypothesis of Technological Unemployment Caused by AI-Driven Automation and its Impact on Social Security Law
Chapter 13. AI in Belgian Contract Law: Disruptive Challenge or Business as Usual?
Chapter 14. Tort Law and Damage Caused by AI Systems
Chapter 15. Insurance Underwriting on the Basis of Telematics: Segmentation and Profiling
Chapter 16. AI and Creditworthiness Assessments: the Tale of Credit Scoring and Consumer Protection. A Story with a Happy Ending?
Chapter 17. AI and the Consumer
Chapter 18. Robots and AI in the Healthcare Sector: Potential Existing Legal Safeguards Against a(n) (Un)justified Fear for 'Dehumanisation' of the Physician-Patient Relationship
Chapter 19. AI and Antitrust: Between Collision and Collusion
Chapter 20. AI in the Belgian Media Landscape. When Fundamental Risks Meet Regulatory Complexities