maestro
mastercard
visa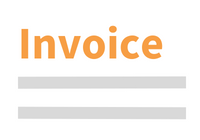 Questions about this product?
Contact our customer service
The Modernist Revolution and Modern Thought
Book | 1st edition 2019 | United Kingdom | Daniel Damler Description
The year 2019 marks the centenary of the founding of the Bauhaus, arguably the most influential school of art and design in the modern era. Commemorative activities will focus on its culture-historical significance, with scant attention being paid to a more fundamental question: the ramifications on legal and political thinking caused by the deep-seated transformation of the material world during the so-called age of extremes.

Daniel Damler reveals the finely woven fabric of material and intellectual culture, using the example of New Objectivity to show how radical changes in the design and material vocabulary of objects generate new political and legal paradigms. It was contemporaries of the Bauhaus revolution who began to apply aesthetic maxims such as 'functionality' and 'clarity' to the state and political thought. Our present-day demands for the 'transparency' of governments and parliaments (without really knowing what we even mean by this) are very much a part of this tradition.

After the watershed of 1914, the 'virtues' associated with glass, steel and functional forms served as a surrogate for the lost ideological consensus in the fragmented societies of modernity. Examining the works of prominent twentieth-century legal scholars, Damler discovers a remarkable intertwining of the material and the intellectual, while offering new insights into the proto-legal spaces of imagination of leading architects such as Le Corbusier and Bruno Taut.

Bauhaus Laws offers an extraordinary and timeless look at the shadow empire of legal aesthetics. His plea to take seriously the internal dynamics of concepts and figures of thought borrowed from material culture is addressed to legal scholars, political scientists and anthropologists, as well as to architects and designers. It is also aimed at readers who believe in political self-determination and the autonomy of the legal system.

Technical info
More Information

| | |
| --- | --- |
| Type of product | Book |
| Format | Paperback |
| EAN / ISSN | 9781780688343 / 9781780688817 |
| Weight | 300 g |
| Status | Available |
| Number of pages | viii + 202 p. |
| Access to exercice | No |
| Publisher | Intersentia |
| Language | English |
| Publication Date | Jun 3, 2019 |
| Available on Jurisquare | No |
| Available on Strada Belgique | No |
| Available on Strada Europe | No |
| Available on Strada Luxembourg | No |
Chapters
Downloads
Platonic Modernism: Introduction
Chapter 1. Vienna 1900: Pure Legal Craftwork
Chapter 2. Utopias Built with New Forms and Materials: Taut, Zamyatin, Le Corbusier
Chapter 3. Hijacking Modernism: Bauhaus Values in the Third Reich
Chapter 4. One-World Beauty: International Law and International Style
Chapter 5. Regaining Sovereignty: "Transparency" in Postwar Germany
Kandinsky's Laws: Epilogue