maestro
mastercard
visa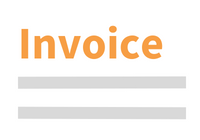 Questions about this product?
Contact our customer service
Beyond Responsibility to Protect
Generating Change in International Law
Book | 1st edition 2016 | World | Richard Barnes, Vassilis Tzevelekos Description
The history of international law is replete with concepts that have generated change: individual criminal responsibility, common heritage of mankind and sustainable development to name but a few. These are concepts that have influenced the scope, structure and purpose of international law. This book explores the extent to which Responsibility to Protect (R2P) possesses the same transformative potential, showing how R2P shifts our understanding of both the potential and practice of international law.

Responsibility to Protect is both an ambitious and an ambiguous concept in international law. Ambiguity creates space for debate and the potential for legal development, but it may also generate misunderstanding, false expectations and uncertainty. Despite its ambiguity, R2P has quickly found a place within international legal texts. At the same time its ambiguity –or rather the tensions the concept generates – has also helped generate an enormous range of scholarship. This collection of essays presents a more fundamental critical evaluation of R2P, exploring how it interacts with existing concepts and values, and how this influences normative developments within international law. In particular, the essays explore the influence of R2P upon sovereignty as responsibility, the continued advance of positive human rights obligations and the safeguarding of international community interests.

These themes are explored in a range of essays written by new and established scholars. The essays explore the moral and political foundations of R2P, the expansion of R2P to non-state actors, and the interaction between R2P and certain branches of international law, such as use of force, responsibility as liability, humanitarian law and international criminal law.

With contributions by: Richard A. Barnes, Vassilis P. Tzevelekos, Henry Jones, Markus P. Beham, Ralph R.A. Janik, Tony Ward, Nabil Hajjami, John Heieck, Julia Schmidt, Nigel D. White, Antal Berkes, Jennifer Dee Halbert, Hitoshi Nasu, Humberto Cantú Rivera, Kasey L. McCall-Smith, Lucas Lixinski, Sophie Rondeau, Raphaël van Steenberghe, David Turns, Vito Todeschini, Barbara Sonczyk, Lindsay Moir, Ludovica Poli, Tomoko Yamashita, Lenneke Sprik, Elena Katselli and Nicholas Tsagourias.


Technical info
More Information

| | |
| --- | --- |
| Type of product | Book |
| Format | Hardback |
| EAN / ISSN | 9781780682648 |
| Series name | International Law |
| Weight | 1015 g |
| Status | Available |
| Number of pages | xxxvi + 468 p. |
| Access to exercice | No |
| Publisher | Intersentia |
| Language | English |
| Publication Date | Mar 30, 2016 |
| Available on Jurisquare | No |
| Available on Strada Belgique | No |
| Available on Strada Europe | No |
| Available on Strada Luxembourg | No |
Chapters
Downloads
INTRODUCTION
Beyond Responsibility to Protect: Ceci n'est pas une pipe
PART I. THE MORAL UNDERPINNINGS AND POLITICAL ENDS OF R2P
The Kantian Defence of Murder
A 'Responsibility to Democratise'? The 'Responsibility to Protect' in Light of Regime Change and the 'Pro-Democratic' Intervention Discourse
Commentary: Between Kant and Al-Shabaab
PART II. INTERNATIONAL INSTITUTIONS AND THEIR ROLE IN R2P
The Institutionalisation of the Responsibility to Protect
The Responsibility Not to Veto Revisited. How the Duty to Prevent Genocide as a Jus Cogens Norm Imposes a Legal Duty Not to Veto on the Five Permanent Members of the Security Council
The EU and the Responsibility to Protect: The Case of Libya, Mali and Syria
Commentary: International Institutions and their Role in R2P
PART III. DE FACTO REGIMES AND NON-STATE ACTORS WITHIN A STATE AND AS A STATE
De Facto Regimes and the Responsibility to Protect
'Guilty' Governments and 'Legitimate' Leadership: The Concept of 'National Authorities' under the R2P
Commentary: Who Cares?: The Primary Bearer of the Responsibility to Protect
PART IV. R2P AND DUE DILLIGENCE REGARDING THE CONDUCT OF CORPORATIONS
On the Responsibility to Protect and the Business and Human Rights Agenda
Tides of Change – The State, Business and the Human
Commentary: The Responsibility to Protect and Non-State (Corporate) Actors – More of the Same?
PART V. THE INTERACTION BETWEEN R2P AND HUMANITARIAN LAW OBLIGATIONS TO PROTECT CIVILIAN POPULATIONS
The Responsibility to Protect Doctrine, and the Duty of the International Community to Reinforce International Humanitarian Law and its Protective Value for Civilian Populations
The Responsibility to Protect in Armed Conflict: A Step Forward for the Protection of Civilians?
Commentary: On the Intersection of the Responsibility to Protect, the Protection of Civilians and International Humanitarian Law in Contemporary Armed Conflicts
PART VI. R2P AND INTERNATIONAL CRIMINAL LAW BEYOND THE FOUR R2P CRIMES
The Place of Aggression in the Responsibility to Protect Doctrine
The Impact of the Responsibility to Protect on the Protection of Peacekeeping Missions under the Rome Statute of the International Criminal Court
Commentary: R2P and its Consequences for International Criminal Law: Crimes as a Justification for the Use of Force
PART VII. R2P AND ITS POSSIBLE IMPACT ON THE LAW OF INTERNATIONAL RESPONSIBILITY
The ICJ Judgment in the Genocide Convention Case: Is R2P Drawing New Horizons for the Law on State Responsibility?
Responsibility to Protect as a Basis for 'Judicial Humanitarian Intervention'
Military Commanders as Bystanders to International Crimes: A Responsibility to Protect?
Commentary: R2P as a Transforming and Transformative Concept in the Context of Responsibility as Liability
PART VIII. CONCLUDING OBSERVATIONS
R2P: An Inquiry into its Transformative Potential
The Transformative Agendas of R2P Discourses in International Law