maestro
mastercard
visa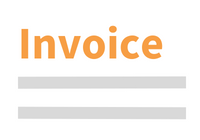 Questions about this product?
Contact our customer service
Reflections on Punishment
Book | 1st edition 2012 | United Kingdom | Hans Nelen, Jacques Claessen Description
This book contains a selection of papers that were presented during the multidisciplinary conference 'Beyond the Death Penalty: Reflections on Punishment', organised by the Maastricht Centre for Human Rights. The event marked the 150th anniversary of the de facto abolition of the death penalty in the Netherlands.

As the title suggests, the scope of this volume moves beyond the death penalty. After a first cluster of chapters with a strong focus on capital punishment, an intriguing mixture of topics in relation to punishment is presented, including chapters on the populist context of contemporary crime control, reconciliation and rehabilitation, prison life, and efficiency and effectiveness.

The aim of the conference was to reflect on punishment from a variety of angles and, additionally, to give some food for thought to the contemporary debate on crime and punishment. Undoubtedly, this book will have the same impact on its readers. It will match the interest of many academics, including legal scholars, criminologists, penologists, legal philosophers, sociologists, psychologists, and historians.

Technical info
More Information

| | |
| --- | --- |
| Type of product | Book |
| Format | Paperback |
| EAN / ISSN | 9781780680606 |
| Series name | Maastricht Series in Human Rights |
| Weight | 563 g |
| Status | Available |
| Number of pages | xiv + 326 p. |
| Access to exercice | No |
| Publisher | Intersentia |
| Language | English |
| Publication Date | Apr 17, 2012 |
| Available on Jurisquare | No |
| Available on Strada Belgique | No |
| Available on Strada Europe | No |
| Available on Strada Luxembourg | No |
Chapters
Downloads
Chapter I. General Introduction
PART 1. HISTORICAL AND CULTURAL BACKGROUND
Chapter II. Whatever Happened to the Death Penalty?
Chapter III. The Abolition of the Death Penalty in the Netherlands
Chapter IV. The Long and Peculiar History Without the Death Penalty in Finland
Chapter V. Imprisonment as an Alternative to the Death Penalty. Historical Observations Complementary to an Emerging Discussion
Chapter VI. Towards Abolition of the Death Penalty Based on International Obligations of a State
PART 2. PUNISHMENT IN A POPULIST CONTEXT
Chapter VII. Crime and Punishment in a Populist Context
Chapter VIII. Too Readily Dismissed? A Victimological Perspective on Penal Populism
Chapter IX. A 'Natural Right' to Revenge?
Chapter X. Lay Participation in the Dutch Criminal Procedure Will Not Result in Higher Public Satisfaction
Chapter XI. Eye to Eye with the Dutch Anti-Social Behaviour Agenda
Chapter XII. Sex with a Child Robot. Psychological, Ethical and Legal Arguments
PART 3. RECONCILIATION AND REHABILITATION
Chapter XIII. Crime and Punishment: Reflections on (Capital) Punishment from a Religious Perspective
Chapter XIV. The South African Model of Transitional Justice: Revenge or Reconciliation?
Chapter XV. Criminal Records and Judicial Rehabilitation in the Netherlands
PART 4. PRISON LIFE
Chapter XVI. Life Without Parole
Chapter XVII. Working as a Prison Officer: To Be Human is To Be Emotional
Chapter XVIII. Health care in Detention in the Netherlands: Dilemmas and Decisions
PART 5. EFFICIENCY AND EFFECTIVENESS
Chapter XIX. The Efficiency of Solving Criminal Conflict through Negotiation
Chapter XX. Recidivism in the Netherlands: Dutch Research on the Effectiveness of Penal Interventions
About the Authors