maestro
mastercard
visa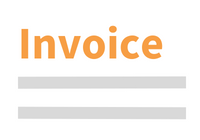 Questions about this product?
Contact our customer service
Business Valuation (third edition)
Using Financial Analysis to Measure a Company's Value
Book | 3rd edition 2017 | United Kingdom | Guy Parmentier, Bart Cuypers Also available on Strada lex
Description
What determines a company's financial health and what drives company value? Knowledge on financial analysis and business valuation is not always accessible for non-financial specialists such as managers with a more strategic focus. Nevertheless, having this intellectual skill-set can leverage your ability to make better strategic decisions. Therefore, the authors have structured this book in a way that enables non-specialists to grasp all relevant financial information using tools that allow efficient financial analyses.

For the non-financial experts the book starts by presenting the essentials of financial analysis and business valuation in a structured way. However, this book is not only written for non-financial specialists as also more experienced readers may find new perspectives for conducting financial analyses. Professionals who work with relatively 'static' financial data concerning solvability and debt will welcome the more dynamic financial toolset incorporated in this book. This toolset will enable them to get to the heart of the (financial) matter faster by focusing on relevant data. By making the relevant financial analyses this book gives the reader a better insight in the company's value. Not just by explaining theory, but by also showing how you can use the output of the financial analyses to challenge the forecasted data that will determine the price you get or have to pay.

Guy Parmentier is a Belgian certified public accountant. He runs a renowned valuation practice and is executive professor at the University of Antwerp Management School and lecturer at the Karel de Grote Hogeschool (College of Higher Education), Antwerp.

Bart Cuypers is a financial analyst in an international banking group with vast valuation expertise.

Digital version available on :
You have a subscription? Activate the digital version for free with the code in the book.
Technical info
More Information

| | |
| --- | --- |
| Type of product | Book |
| Format | Paperback |
| EAN / ISSN | 9781780684482 |
| Weight | 570 g |
| Status | Available |
| Number of pages | x + 318 p. |
| Access to exercice | No |
| Publisher | Intersentia |
| Language | English |
| Publication Date | Apr 25, 2017 |
| Available on Jurisquare | Yes |
| Available on Strada Belgique | Yes |
| Available on Strada Europe | No |
| Available on Strada Luxembourg | No |
Chapters
Downloads
Introduction
PART I. FINANCIAL ANALYSIS
Chapter 1. The Balance Sheet
Chapter 2. Working Capital Requirements, Managerial Balance Sheets and Matching
Chapter 3. Balance Sheets and Strategic Decision-Making
Chapter 4. Profit and Loss Statements
Chapter 5. Profit and Loss Statements and Strategic Decision-Making
Chapter 6. Forecasts for Managerial Balance Sheets and Profit and Loss Statements
Chapter 7. An Eight-Step Sequence and Conclusion
PART II. COMPANY VALUATION
Introduction
Chapter 8. Key Valuation Concepts
Chapter 9. Four Main Valuation Methods
Chapter 10. Weighted Average Cost of Capital
Chapter 11. Valuation with Discounted Cash Flow and Economic Profits
Chapter 12. Financial Analysis and Company Valuation
Chapter 13. Additional Valuation Info and Tips for Advanced Users
Chapter 14. Conclusion
Bibliography