maestro
mastercard
visa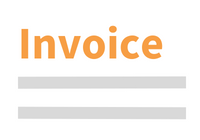 Questions about this product?
Contact our customer service
Children's Rights and Human Development
A Multidisciplinary Reader
Book | 1st edition 2010 | United Kingdom | Jan C.M. Willems Description
Children's rights and Human development is a new and uncharted domain in human rights and psychology research. This multidisciplinary Child Rights Reader is a first attempt to introduce this domain to students and researchers of children's rights, child development, child maltreatment, family and child studies and related fields.

For many lawyers, children's rights are limited to their legal dimension: the norms and institutions of international human rights law, often with an exclusive focus on the Convention on the Rights of the Child and its monitoring treaty body, the Committee on the Rights of the Child. However, there are three other dimensions to children's rights. Children's rights share a moral and a political dimension with all human rights, which most non-international lawyers all too often overlook. And children's rights have a fourth dimension: the time dimension of child and human development. This time dimension is multidisciplinary in itself. Human development begins – at least – nine months before child birth. When we are four years old, our brain is ninety percent adult size. The infrastructure of our personality, health and resilience is formed in our first years of life – determined by the quality and sheer quantity of parent-child interaction, and based on the successful outcome of our first developmental task in life: secure attachment formation. Yet, more than one third of our children are not securely attached. According to research published in The Lancet in 2009, one in ten children in high income countries is maltreated. Violence against children is a worldwide plague. Socio-economic and socio-emotional deprivation are still transmitted from generation to generation in both rich and poor states.

Investing in early childhood, positive parenting and child rights education makes sense – from both a human, a human development, a human rights, a child rights and an economic perspective. This Child Rights Reader brings together substantial and fascinating texts from many fields and disciplines which illustrate and elaborate this point. Arranged in ten chapters titled according to pertinent child rights principles and concepts, these texts offer a state-of-the-art view of the enormous progress made in the past decades and years in several fields of human knowledge. In between these texts several news and factual items inform the reader on the huge gap that still exists between what we know and what we do to make this world a better place for children, and thus to promote human development and better protect human rights. Child rights violations are still met with more rhetoric than leadership. But change is on its way.

The texts in this book may be used both as background readings and as tasks for group discussion in problem based learning or other educational settings in child rights law and psychology courses. This book also aims at a broader academic and public audience interested in the many aspects and ramifications of Children's rights and Human development.


About this book
'[…] a good collection [that] should be well used by academics and students, not only of law but also social science and psychology, and by others interested in how they should work with and for children.'
Chris Sidoti in Law Society Journal 10 (2010) 84.

.

Technical info
More Information

| | |
| --- | --- |
| Type of product | Book |
| Format | Paperback |
| EAN / ISSN | 9789400000322 |
| Series name | Maastricht Series in Human Rights |
| Weight | 1725 g |
| Status | Available |
| Number of pages | xviii + 946 p. |
| Access to exercice | No |
| Publisher | Intersentia |
| Language | English |
| Publication Date | Mar 4, 2010 |
| Available on Jurisquare | No |
| Available on Strada Belgique | No |
| Available on Strada Europe | No |
| Available on Strada Luxembourg | No |
Chapters
Downloads
INTRODUCTION
1. VIOLENCE AGAINST CHILDREN – UN STUDY AND RELATED ISSUES
2. VIOLENCE AGAINST CHILDREN – CHILD ABUSE AND NEGLECT / CHILD MALTREATMENT
2BIS. THE LANCET'S SERIES ON CHILD MALTREATMENT
2TER. US SURVEY OF CHILDREN'S EXPOSURE TO VIOLENCE
3. VIOLENCE AGAINST CHILDREN – SEXUAL EXPLOITATION
4. VIOLENCE AGAINST CHILDREN – CHILD MARRIAGE, CORPORAL PUNISHMENT AND OTHER TRADITIONAL PRACTICES
4BIS. CORPORAL PUNISHMENT
5. SAFETY AND DEVELOPMENT – AFFECTION, SECURE ATTACHMENT, BRAIN DEVELOPMENT, EARLY CHILDHOOD
6. BEST INTERESTS OF THE CHILD – POSITIVE PARENTING, PUBLIC POLICY
7. DIRECTION AND GUIDANCE – POSITIVE DISCIPLINE, PARENT EDUCATION
8. EVOLVING CAPACITIES – PARTICIPATION, IDENTITY, YOUTH VIOLENCE, YOUTH RIGHTS
9. AIMS OF EDUCATION – PSYCHOLOGICAL, HUMAN RIGHTS/ CITIZENSHIP AND CHILD RIGHTS EDUCATION
10. VARIOUS ITEMS AND ISSUES – LEGAL, OTHER
APPENDIX: CONVENTION ON THE RIGHTS OF THE CHILD