maestro
mastercard
visa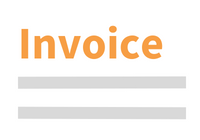 Questions about this product?
Contact our customer service
Civil and Commercial Mediation in Europe, vol. I
National Mediation Rules and Procedures
Book | 1st edition 2012 | United Kingdom | Carlos Esplugues, José Luis Iglesias Buhigues, Guillermo Palao Moreno Description
For volume II: Cross-Border Mediation, please click here.
To order volume I and II as a set (15% discount), please click here.


Mediation is becoming an increasingly important tool for resolving civil and commercial disputes. Although it has been long since known in many legal systems, in recent years it has received an important boost and is currently one of the most topical issues in the field of dispute resolution. The European Directive 2008/52/EC of the European Parliament and of the Council of 21.5.2008 on certain aspects of mediation in civil and commercial matters, with an implementation date of 21.5.2011, prescribes a set of minimum common rules on mediation for all EU Member States with the exception of Denmark. This book studies in depth the current legal framework in every EU Member State as regards mediation in civil and commercial matters, as well as the way in which the Directive has been, or is expected to be, implemented in the near future. Every chapter on national law analyses both out-of-court and court-annexed mediation in the existing legal framework; the areas of law covered by mediation; the value and formal requirements of the agreement to submit any dispute to mediation; personal features and requirements for mediators; procedural requirements in the mediation procedure; the relationship between the mediator and public authorities; the outcome of the mediation procedure; and, in the scenario in which a mediation settlement is reached, its requirements and effects. The book is written by renowned specialists on mediation in Europe and aims to provide an exhaustive account for both scholars and practitioners in Europe and outside the continent.


About this book
'[…] this project provides a wealth of information on countries with otherwise impenetrable languages and thus enriches the knowledge of the […] lawyer in the novel and promising area of mediation.'
Apostolos Anthimos in Armenopoulos, 2013.

'[This book is] a major work for those who – academics, professionals or people with an interest in the subject matter – want to know more about mediation in Europe.'
Dulce Lopes in Debater A Europa, 2013.


Technical info
More Information

| | |
| --- | --- |
| Type of product | Book |
| Format | Hardback |
| EAN / ISSN | 9781780680774 |
| Weight | 1030 g |
| Status | Available |
| Number of pages | xxii + 539 p. |
| Access to exercice | No |
| Publisher | Intersentia |
| Language | English |
| Publication Date | Nov 21, 2012 |
| Available on Jurisquare | No |
| Available on Strada Belgique | No |
| Available on Strada Europe | No |
| Available on Strada Luxembourg | No |
Chapters
Downloads
Austria
Baltic Countries
Belgium
Bulgaria
Cyprus
Czech Republic
France
Germany
Greece
Hungary
Ireland
Italy
Malta
Poland
Portugal
Romania
Scandinavian Countries
Slovakia
Spain
The Netherlands
United Kingdom