maestro
mastercard
visa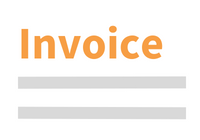 Questions about this product?
Contact our customer service
Civil and Commercial Mediation in Europe, vol. II
Cross-Border Mediation
Book | 1st edition 2014 | United Kingdom | Carlos Esplugues Description
For volume I: National Mediation Rules and Procedures, please click here.
To order volume I and II as a set (15% discount), please click here.


Mediation plays a leading role within the movement of Alternative Dispute Resolution after centuries in which for several reasons the State and State courts were regarded as the only available instrument to ensure access to justice to citizens. In the European Union the institution of mediation has received much support in the form of Directive 2008/52/EC which sets forth a minimum common legal framework for mediation in the Member States.

The 2008 Directive has finally been implemented in the Member States and this book provides the much needed in-depth analysis of the status of the mediation regimes in the European Union. The analysis covers the legal regimes of the Member States set up for cross-border and national mediation. Whereas detailed national reports on the situation of national mediation have already been published in Civil and Commercial Mediation in Europe - National Mediation Rules and Procedures, this book, in addition to the analysis, includes national reports on cross-border mediation including in-depth information on all the relevant aspects of cross-border mediation: the notion of cross-border mediation, the law applicable to the mediation clause, the mediation proceedings and the content of the settlement reached by the parties. Special attention is of course given to the recognition and enforcement in the European Union of settlements reached in other Member States and outside Europe. In addition the role of mediators and requirements to become a mediator are examined.

This book provides a unique picture of the legal situation in the European Union for cross-border mediation. It is an invaluable instrument for those who want to know more about this complex topic or want to become a mediator in Europe themselves.

Technical info
More Information

| | |
| --- | --- |
| Type of product | Book |
| Format | Hardback |
| EAN / ISSN | 9781780681306 |
| Weight | 1395 g |
| Status | Available |
| Number of pages | xxx + 772 p. |
| Access to exercice | No |
| Publisher | Intersentia |
| Language | English |
| Publication Date | Mar 27, 2014 |
| Available on Jurisquare | No |
| Available on Strada Belgique | No |
| Available on Strada Europe | No |
| Available on Strada Luxembourg | No |
Chapters
Downloads
Austria
Baltic Countries
Belgium
Bulgaria
Croatia
Cyprus
Czech Republic
France
Germany
Greece
Hungary
Italy
Luxembourg
Poland
Portugal
Romania
Scandinavian Countries
Slovakia
Slovenia
Spain
The Netherlands
United Kingdom
Civil and Commercial Mediation in the EU aft er the Transposition of Directive 2008/52/EC