maestro
mastercard
visa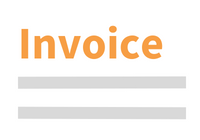 Questions about this product?
Contact our customer service
Common Core and Better Law in European Family Law
Book | 1st edition 2005 | Europe | Katharina Boele-Woelki Description
This volume contains twenty-three contributions delivered at the CEFL's second international conference which took place in Utrecht in December 2004. The interventions written by both experienced family experts as well as young researchers cover those fields of family law that are closely related to the activities of the CEFL: (1) divorce and maintenance between former spouses, (2) parental responsibilities, (3) informal long-term relationships and (4) the revised Brussels II Regulation. Furthermore, the opening two contributions deal not only with essential aspects of the harmonisation process of family law in Europe but also with the CEFL's working method.

Technical info
More Information

| | |
| --- | --- |
| Type of product | Book |
| Format | Paperback |
| EAN / ISSN | 9789050954754 |
| Series name | European Family Law |
| Weight | 670 g |
| Status | Available |
| Number of pages | xi + 372 p. |
| Access to exercice | No |
| Publisher | Intersentia |
| Language | English |
| Publication Date | Jun 25, 2005 |
| Available on Jurisquare | No |
| Available on Strada Belgique | No |
| Available on Strada Europe | No |
| Available on Strada Luxembourg | No |
Chapters
Downloads
COMMENCEMENT OF PROCEEDINGS
BREAKING THE SHACKLES OF CULTURE AND RELIGION IN THE FIELD OF DIVORCE?
THE WORKING METHOD OF THE COMMISSION ON EUROPEAN FAMILY LAW
PART ONE: DIVORCE AND MAINTENANCE BETWEEN FORMER SPOUSES
FUTURE DIVORCE LAW – TWO TYPES OF DIVORCE
THE UNDERLYING PRINCIPLES OF CONSENSUAL DIVORCE
DIVORCE AND SPOUSAL AGREEMENTS
CEFL'S MAINTENANCE PRINCIPLES: THE CONDITIONS FOR MAINTENANCE
CLEAN-BREAK OR LONG-TERM PAYMENT OF MAINTENANCE
MAINTENANCE AS A SEPARATE ISSUE – THE RELATIONSHIP BETWEEN MAINTENANCE AND MATRIMONIAL PROPERTY
COMMENTS ON THE PRINCIPLES OF EUROPEAN FAMILY LAW: DIVORCE AND MAINTENANCE BETWEEN FORMER SPOUSES
PART TWO: PARENTAL RESPONSIBILITIES
PARENTAL RESPONSIBILITIES – CEFL'S INITIAL RESULTS
CONTACT ARRANGEMENTS: UNIFICATION ON THE BASIS OF EUROPEAN PRINCIPLES?
MOBILITY AND THE POST-DIVORCE FAMILY: RESOLUTION OF RELOCATION DISPUTES IN THE U.S.
THE COPARENTALITÉ IN FRENCH LAW
DECIDING ON SOLE OR JOINT CUSTODY RIGHTS IN THE CHILD'S BEST INTEREST
PART THREE: INFORMAL LONG-TERM RELATIONSHIPS
FINANCIAL COMPENSATION UPON THE ENDING OF INFORMAL RELATIONSHIPS – A COMPARISON OF DIFFERENT APPROACHES TO ENSURE THE PROTECTION OF THE WEAKER PARTY
GENERAL LESSONS FOR EUROPE BASED ON A COMPARISON OF THE LEGAL STATUS OF NON-MARITAL COHABITANTS IN THE NETHERLANDS AND GERMANY
THE LEGAL STATUS OF COHABITANTS – REQUIREMENTS FOR LEGAL RECOGNITION
LEGISLATION ON INFORMAL COHABITATION IN NORWAY
THE SPANISH RELATIONSHIPS LEGISLATION
UNMARRIED PARTNERSHIPS IN HUNGARY
NEUTRALITY: THE DEATH OR THE REVIVAL OF THE TRADITIONAL FAMILY?
PART FOUR: THE REVISED BRUSSELS II REGULATION
HABITUAL RESIDENCE CONSIDERED AS A EUROPEAN HARMONIZATION FACTOR IN FAMILY LAW (REGARDING THE "BRUSSELS II-BIS" REGULATION)
THE IMPACT OF SUBSEQUENTLY CHANGED FACTS ON THE EXEQUATUR PROCEDURE UNDER BRUSSELS IIBIS