maestro
mastercard
visa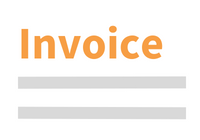 Questions about this product?
Contact our customer service
Common Interests in International Litigation
A Case Study on Natural Resource Exploitation Disputes
Book | 1st edition 2017 | World | Claire Buggenhoudt Description
How are common interests protected in international dispute settlement? What is the role of different courts and tribunals? Why is the case law on common interests (in)consistent? Do we need more consistency for a better protection of common interests? Common Interests in International Litigation provides answers to questions that arise in international litigation as a result of an increasing recognition of common interests in this field and an ever-expanding network of specialised judicial bodies.

Common Interests in International Litigation studies the case law of a number of international courts, focusing on international litigation concerning natural resource exploitation. This is a theme closely linked to a number of common interests, one which has been considered by a number of courts dealing with human rights, international security, international trade, international investment, the law of the sea, and more.

This study aims to bring together the case law of these diverse judicial bodies to develop a common approach to common interests in international litigation. In contrast to previous studies that have focused on the approach to common or public interests in distinct legal regimes, this book offers an overview of the issue traversing traditional boundaries between legal regimes. It is therefore of particular interest to practitioners of international law and scholars specialising in the field seeking to broaden their horizons, and essential reading to all those interested in the enforcement of common interests at the international level.



Claire Buggenhoudt successfully defended her doctoral thesis on common interests in international litigation at the University of Antwerp in 2015. From 2009 to 2015 she worked as a teaching assistant in public international law at the University of Antwerp whilst also pursuing her PhD studies. She is currently working as a public law solicitor at the Antwerp Bar.



Technical info
More Information

| | |
| --- | --- |
| Type of product | Book |
| Format | Hardback |
| EAN / ISSN | 9781780684468 / 9781780685885 |
| Series name | Law and Cosmopolitan Values |
| Weight | 515 g |
| Status | Available |
| Number of pages | xx + 204 p. |
| Access to exercice | No |
| Publisher | Intersentia |
| Language | English |
| Publication Date | Apr 28, 2017 |
| Available on Jurisquare | No |
| Available on Strada Belgique | No |
| Available on Strada Europe | No |
| Available on Strada Luxembourg | No |
Chapters
Downloads
Chapter 1. Introduction and Research Design
Chapter 2. Procedural Considerations and Common Interests
Chapter 3. Substantive Considerations and Common Interests
Chapter 4. A Common Approach to Common Interests
Chapter 5. General Conclusion
Bibliography
Index