maestro
mastercard
visa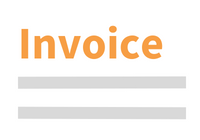 Questions about this product?
Contact our customer service
A Comparative Law Analysis of No-Fault Comprehensive Compensation Funds
International Best Practice and Contemporary Applications
Book | 1st edition 2023 | World | Kim Watts Description
This book is a groundbreaking comparative law analysis of the world's largest and most mature compensation funds, impacting nearly 22 million people in the four jurisdictions of Victoria (Australia), Québec and Manitoba (Canada), and New Zealand. These funds operate in a way that turns tort law on its head, are financially stable and sustainable, and are a true revolution in private law. The author analyses and provides solutions for the core unresolved problems in the field of no-fault compensation and identifies the operational and further development principles of the four largest no-fault compensation funds within these jurisdictions.

The similarities and differences between thematically equivalent schemes in civil law countries are examined and the human rights intersections of large no-fault compensation funds are analysed, something which has never been undertaken before in both literature and practice. Based on qualitative surveys of the four funds, the author analyses the funding, quantum of compensation and dispute resolution issues. The book goes on to identify realistic development goals for the existing funds and focuses on the future by identifying new applications used by large no-fault compensation funds for artificial intelligence and emergency public health liability challenges. In particular, this book examines the no-fault compensation funds underpinning the World Health Organization's COVAX scheme, which was established in early 2021.

A Comparative Law Analysis of No-Fault Comprehensive Compensation Funds provides valuable new insights for academics, practitioners, policymakers and students in both common law and civil jurisdictions.

Dr Kim Watts is a Postdoctoral Researcher at the University of Antwerp, Belgium. She holds a PhD in Law from the University of Antwerp, an LLM in Commercial Law and a BA/LLB, both from the University of Auckland. She has many years of experience in legal practice (New Zealand), academic research, the non-profit sector (Ireland, Belgium and the United States), regulatory projects and consulting. She was a Doctoral Research Fellow at the University of Antwerp's Faculty of Law and the recipient of a foreign researcher scholarship from Research Foundation Flanders (FWO). Her doctoral thesis was an international study of alternative liability systems and their application to contemporary risk challenges.

Technical info
More Information

| | |
| --- | --- |
| Type of product | Book |
| Format | Paperback |
| EAN / ISSN | 9781839702983 / 9781839703492 |
| Weight | 800 g |
| Status | Available |
| Number of pages | xviii + 490 p. |
| Access to exercice | No |
| Publisher | Intersentia |
| Language | English |
| Publication Date | Jan 19, 2023 |
| Available on Jurisquare | No |
| Available on Strada Belgique | No |
| Available on Strada Europe | No |
| Available on Strada Luxembourg | No |
Chapters
Downloads
Chapter 1. Introduction
Chapter 2. Analysis of Core Problems in the Classification of Compensation Funds
Chapter 3. Review of Existing No-Fault Comprehensive Compensation Funds
Chapter 4. Key Pillars
Chapter 5. Human Rights, Access to Justice and Dispute Resolution
Chapter 6. Compensation Fund Goals and Practical Applications
Chapter 7. Conclusions