maestro
mastercard
visa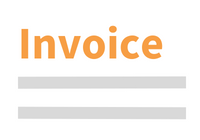 Questions about this product?
Contact our customer service
Comparing Online Legal Education
Past, Present and Future
Book | 1st edition 2023 | World | Luke Nottage, Makoto Ibusuki Description
This pioneering work by leading comparative lawyers examines developments in online legal education, particularly in universities but also in professional associations, before and especially after the COVID-19 pandemic. The book posits and largely confirms that transformations are linked to the extent and scope of respective legal professions (often, but not always, correlating to common versus civil law traditions), funding and other aspects of university-level education, and information and communications technology infrastructure in each jurisdiction. It charts the dramatic shift to online legal education in almost all jurisdictions even with different levels of COVID-19 infections and deaths, or mobility restrictions imposed by law and/or social norms. It also details how law teachers and students adapted to the challenges and opportunities of new technologies and practices, sometimes benefitting from serendipitous earlier events supporting online legal education, and a considerable 'reversion to the mean' as the pandemic has abated. The special reports incorporate extensive empirical data, including surveys on online legal education experiences. They cover 13 jurisdictions across the Asia-Pacific region (Australia, Canada, Brunei, Malaysia, Singapore, Hong Kong, Macao, Japan and Pakistan), Europe and beyond (Croatia, Cyprus, Italy and Seychelles), ranging from micro-states to very large economies, at various stages of economic development and from different legal traditions. Comparing Online Legal Education provides rich resources and lessons for legal academics and professionals, as well as those involved in education policy.

LUKE NOTTAGE (PhD VUW, LLD Kyoto) is Professor of Comparative and Transnational Business Law at the University of Sydney, Associate Director of its Centre for Asian and Pacific Law (CAPLUS) and founding Co-Director of the Australian Network for Japanese Law (ANJeL). He is Honorary Professor at the University of Wollongong, Special Counsel with Williams Trade Law and a titular member of the International Academy of Comparative Law. Professor Nottage has published 19 books and taught law in Australasia, Southeast Asia, Japan, North America and Europe.

MAKOTO IBUSUKI (LLD Hokkaido) is Professor of Law at Seijo University in Tokyo and ANJeL-in-Japan Program Convenor for the Australian Network for Japanese Law. His major areas of research, teaching and writing are in cyberspace law and criminal procedure. He was a founding director of the Hojohogakkai (Association for Legal Informatics) and a key member of a study group promoting IT issues in Japan's major reforms to criminal and civil justice. Professor Ibusuki formerly taught at Kagoshima University in Kyushu (1990-2002) and at Ritsumeikan University in Kyoto (2002-2008).

With a foreword by The Hon. James Douglas KC (Royal Commissioner, Australia) and contributions by Syed Imad-ud-Din Asad (lawyer and academic, Pakistan), Rossella Esther Cerchia (University of Milan, Italy), Salim Farrar (University of Sydney, Australia), Adrien Habermacher (Université de Moncton, Canada), Makoto Ibusuki (Seijo University, Japan), Nyasha Noreen Katsenga (Supreme Court of Seychelles), Alice Lee (University of Hong Kong), Demetra Loizou (University of Central Lancashire, Cyprus), Wilson Lui (University of Hong Kong), Trish Mundy (University of Wollongong, Australia), Rostam J. Neuwirth (University of Macau, Macau (China)), Luke Nottage (University of Sydney, Australia), Lida Pitsillidou (University of Central Lancashire, Cyprus), Muruga Ramaswamy (University of Macau, Macau (China)), Alexandr Svetlicinii (University of Macau, Macao (China)), Nobumichi Teramura (University of Brunei Darussalam), William van Caenegem (Bond University, Australia), Barbara Vari (University of Milan, Italy), Ken'ichi Yoneda (Kagoshima University, Japan) and Mirela Župan (Josip Juraj Strossmayer University of Osijek, Croatia).


Technical info
More Information

| | |
| --- | --- |
| Type of product | Book |
| Format | Hardback |
| EAN / ISSN | 9781839703485 / 9781839703966 |
| Series name | Ius Comparatum |
| Weight | 700 g |
| Status | Available |
| Number of pages | xviii + 350 p. |
| Access to exercice | No |
| Publisher | Intersentia |
| Language | English |
| Publication Date | Jun 15, 2023 |
| Available on Jurisquare | No |
| Available on Strada Belgique | No |
| Available on Strada Europe | No |
| Available on Strada Luxembourg | No |