maestro
mastercard
visa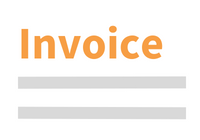 Questions about this product?
Contact our customer service
Compensating Ecological Damage
Comparative and Economic Observations
Book | 1st edition 2013 | United Kingdom | Jing Liu Description
This book focuses on ecological damage: the damage to private natural resources which have an ecological value in excess of their market value and the damage to public natural resources. Its aim is to design a compensation system, taking into account the interaction between regulation, liability rules and compensation mechanisms (such as liability insurance, direct insurance, risk-sharing agreements, environmental funds, other guarantees and capital markets), to both prevent and compensate for ecological damage. Three new compensation models are proposed in this research, mainly based on the desirability and feasibility of a mandatory financial security system. In addition to briefly exploring the existing experience in the US, the EU and international regimes, this book also provides both theoretical and empirical research on the Chinese compensation system, which the existing literature has largely neglected. This book will be of interest to legal scholars, environmental agencies and insurers, and students.

Technical info
More Information

| | |
| --- | --- |
| Type of product | Book |
| Format | Paperback |
| EAN / ISSN | 9781780681740 |
| Series name | Ius Commune Europaeum |
| Weight | 799 g |
| Status | Available |
| Number of pages | xxii + 452 p. |
| Access to exercice | No |
| Publisher | Intersentia |
| Language | English |
| Publication Date | Jun 26, 2013 |
| Available on Jurisquare | No |
| Available on Strada Belgique | No |
| Available on Strada Europe | No |
| Available on Strada Luxembourg | No |
Chapters
Downloads
CHAPTER 1: INTRODUCTION
Part I. Compensation Models for Ecological Damage: Theoretical Framework
CHAPTER 2: THE DEFINITIONS AND CHARACTERISTICS OF ECOLOGICAL DAMAGE
CHAPTER 3: LEGAL RULES CONCERNING THE PREVENTION OF ECOLOGICAL DAMAGE: ECONOMIC OBSERVATIONS
CHAPTER 4: ANALYSIS OF SPECIFIC COMPENSATION MECHANISMS
CHAPTER 5: COMPENSATION MODELS FOR ECOLOGICAL DAMAGE
Part II. Empirical Part
CHAPTER 6: COMPENSATION SYSTEMS UNDER THE INTERNATIONAL REGIME
CHAPTER 7: COMPENSATION SYSTEMS IN THE U.S
CHAPTER 8: COMPENSATION SYSTEMS IN THE EU AND SOME EU MEMBER STATES
CHAPTER 9: CONCLUSION OF PART II
Part III Towards an Efficient Compensation SYstem in China
CHAPTER 10: COMPENSATION SYSTEM FOR ECOLOGICAL DAMAGE IN CHINA AND POLICY RECOMMENDATIONS
CHAPTER 11: CONCLUSION AND POLICY RECOMMENDATIONS
SUMMARY: COMPENSATING ECOLOGICAL DAMAGE: COMPARATIVE AND ECONOMIC OBSERVATIONS
SAMENVATTING: COMPENSATIE VOOR ECOLOGISCHE SCHADE: RECHTSVERGELIJKENDE EN ECONOMISCHE BESCHOUWINGEN
POLICY DOCUMENTS, GUIDELINES, REPORTS
LEGISLATION