maestro
mastercard
visa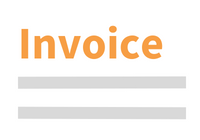 Questions about this product?
Contact our customer service
A Conceptual Analysis of European Private International Law
The General Issues in the EU and its Member States
Book | 1st edition 2019 | United Kingdom | Felix M. Wilke Description
Private International Law (PIL) in Europe is marked by fragmentation and complexity. At EU level, thus far six separate regulations determine the applicable law in different fields of the internal market (e.g. contractual/non-contractual obligations, divorAce, succession). While their scope and structure are similar, they do not offer a coherent picture of EU PIL. Moreover, the regulations do not address certain issues at all. To make matters even more complicated, national PIL rules of the Member States apply for areas not yet covered by EU PIL. This state of affairs has sparked a debate on whether a set of general rules or perhaps a special regulation ("Rome 0") could help to reduce this complexity. But no common position, even on the scope of such a set of rules, has been reached yet.

This book begins by taking a step back. It systematically and exhaustively analyses existing PIL rules and issues in EU and national legislation, covering all EU Member States in the process. It then demonstrates that the characteristics of PIL themselves imply a framework for "general issues" – independently from language, codification or underlying legal tradition. This is largely due to the common elements of PIL rules, i.e. subject matter, connecting factor, and governing law. Taking this further, the book concludes with possible implications for the EU from a law and policy perspective.

______

'This is a thoroughly researched work that is both comparative-empirical and prescriptive in nature, a study that both surveys existing law and makes proposals on the basis of its findings. … The fact that the book is written in English provides the discipline with a formidable opportunity to learn about and engage with a specific kind of position towards conceptual issues of private international law. ' -- from the Foreword by Ralf Michaels (Arthur Larsson Professor at Duke Law School, Chair in Global Law at Queen Mary University of London, and Director of the Max Planck Institute for Comparative and International Private Law)

'[A] broad and deep analysis leading to an imposing conclusion […] it would be highly negligent not to pick up Wilke's book when drafting a general part of European PIL. ' --Professor Peter Mankowski, Zeitschrift für Europäisches Privatrecht (ZEuP), 2020

'A well-researched, innovative and thought-provoking book.' -- Professor Matthias Lehmann, European Association of Private International Law, 2020

'The author provides [...] an in-depth analysis of the issues of codification of a general part of Private International Law.' -- Gunther Kühne, Rabels Zeitschrift, 2021
This quote has been translated from German.

______

Dr Felix M. Wilke is a senior assistant and university lecturer at the law and business school of the University of Bayreuth. He holds an LL.M. from the University of Michigan Law School which he attended as a Grotius Fellow. Before returning to the University of Bayreuth for his current position, he was a law clerk at the Hanseatic Higher Regional Court of Hamburg.

Technical info
More Information

| | |
| --- | --- |
| Type of product | Book |
| Format | Hardback |
| EAN / ISSN | 9781780686905 / 9781780688121 |
| Weight | 855 g |
| Status | Available |
| Number of pages | xxviii + 416 p. |
| Access to exercice | No |
| Publisher | Intersentia |
| Language | English |
| Publication Date | Feb 25, 2019 |
| Available on Jurisquare | No |
| Available on Strada Belgique | No |
| Available on Strada Europe | No |
| Available on Strada Luxembourg | No |
Chapters
Downloads
Introduction
Part I. Foundations
Chapter 1. Method
Chapter 2. Material
Part II. Approaches
Chapter 3. The Formal Approach
Chapter 4. The Substantive Approach
Part III. Standards
Chapter 5. Law
Chapter 6. Policy
Conclusion