maestro
mastercard
visa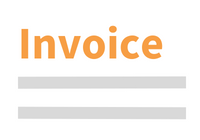 Questions about this product?
Contact our customer service
Consumer Sales Remedies in US and EU Comparative Perspective
Book | 1st edition 2018 | Europe | Sanne Jansen Description
This book is an in-depth study of the US and EU approaches towards consumer sales remedies. It does not limit itself to a mere comparison of the hierarchy of consumer sales remedies but covers the topic comprehensively, also examining (extra)judicial application of remedies and notification duties.

Whereas EU rules prescribe a very strict hierarchy of remedies that are often misunderstood by consumers, and are very favourable towards the remedy of specific performance (or performance in kind), in the US a strong preference for damages can be found. This means that consumers often do not know which remedy they are exactly entitled to or how to invoke it in a correct manner.

Learning from both systems, Consumer Sales Remedies in US and EU Comparative Perspective provides a valuable and insightful contribution to the discussion of what the organisation of remedies should look like to best protect consumers. It is written at a time when the EU is considering a 'new' consumer sales Directive, and US scholars are working on the restatement of consumer contract law. It proposes to give consumers a free choice, limited by good faith and proportionality only.

Dr Sanne Jansen is a judicial trainee in Antwerp, Belgium and research fellow at the Institute for the Law of Obligations at KU Leuven, Belgium. She is a member of the editorial board of the DCCR and TBH.

Technical info
More Information

| | |
| --- | --- |
| Type of product | Book |
| Format | Paperback |
| EAN / ISSN | 9781780686516 |
| Weight | 309 g |
| Status | Available |
| Number of pages | xviii + 192 p. |
| Access to exercice | No |
| Publisher | Intersentia |
| Language | English |
| Publication Date | Aug 17, 2018 |
| Available on Jurisquare | No |
| Available on Strada Belgique | No |
| Available on Strada Europe | No |
| Available on Strada Luxembourg | No |
Chapters
Downloads
Chapter 1. Introduction
Chapter 2. Hierarchy of Remedies - so different and yet so alike
Chapter 3. Self-Help
Chapter 4. Notification Duties
Chapter 5. Conclusion