maestro
mastercard
visa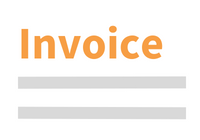 Questions about this product?
Contact our customer service
Convergence and Divergence of Family Law in Europe
Book | 1st edition 2007 | Europe | Masha Antokolskaia Description
This volume contains the written versions of presentations given at the international conference "Convergence and Divergence of Family Law in Europe", organised in Amsterdam in September 2006. The main objective of this conference was to instigate an in-depth discussion regarding various facets of the convergence/divergence discord. Another objective was to give scholars the opportunity to present their respective views in the ongoing debate surrounding convergence, divergence and deliberate harmonisation activities in the field of family law.

In the first part of this book the historical and theoretical issues of the convergence/divergence debate and the controversy surrounding the "cultural constraints" argument are discussed. The second part gives a picture of the contemporary role of convergence/divergence tendencies on a regional level in various parts of Europe. It starts with an overview of the recent trends in the renowned "Nordic co-operation" in the approximation of family laws, which is generally considered to be the most successful example of regional harmonisation of family laws in Europe. The next article deals with convergence/divergence tendencies in the development of the family law of the Spanish autonomous communities. The following two contributions offer a summary of the convergence and divergence trends in Eastern Europe against the background of such sweeping events as the fall of the Soviet Union, the disintegration of the Eastern block and the accession of a majority of the Central European countries to the EU. The third part of this volume deals with the convergence and divergence tendencies in the following particular fields of family law: marriage, divorce, same-sex relationships, establishment of parenthood and matrimonial property law.




Technical info
More Information

| | |
| --- | --- |
| Type of product | Book |
| Format | Paperback |
| EAN / ISSN | 9789050956901 |
| Series name | European Family Law |
| Weight | 500 g |
| Status | Available |
| Number of pages | xiv + 282 p. |
| Access to exercice | No |
| Publisher | Intersentia |
| Language | English |
| Publication Date | Oct 2, 2007 |
| Available on Jurisquare | No |
| Available on Strada Belgique | No |
| Available on Strada Europe | No |
| Available on Strada Luxembourg | No |
Chapters
Downloads
INTRODUCTION
PART I. THE CONVERGENCE AND DIVERGENCE DEBATE: A NEVERENDING STORY?
HARMONISATION OF FAMILY LAW IN EUROPE: A HISTORICAL PERSPECTIVE
CONVERGENCE AND DIVERGENCE: THEORETICAL ISSUES
PART II. FROM DIVERSITY TO SIMILARITY: REGIONAL TENDENCIES
APPROXIMATION OF NORDIC FAMILY LAW WITHIN THE FRAMEWORK OF NORDIC COOPERATION
FAMILY LAW OF SPANISH AUTONOMIES: FOLLOWING A SIMILAR PATTERN?
THE ACCESSION OF BULGARIA TO THE EUROPEAN UNION: A PATH TO THE HARMONISATION OF FAMILY LAW?
FAMILY LAW IN THE FORMER SOVIET UNION: MORE DIFFERENCES OR MORE IN COMMON?
PART III. CONVERGENCE AND DIVERGENCE IN SPECIFIC FIELDS OF FAMILY LAW
O TEMPORA, O MORES! THE EVOLVING MARRIAGE CONCEPT AND THE IMPEDIMENTS TO MARRIAGE
CONVERGENCE AND DIVERGENCE IN THE LAW ON SAME-SEX PARTNERSHIPS
MOVING TO THE SAME DESTINATION? RECENT TRENDS IN THE LAW OF DIVORCE
THE ESTABLISHMENT OF PARENTHOOD: A STORY OF SUCCESSFUL CONVERGENCE?
MATRIMONIAL PROPERTY LAW: DIVERSITY OF FORMS, EQUIVALENCE IN SUBSTANCE?
PART IV: CONVERGENCE AND DIVERGENCE: PRACTICAL AND POLITICAL ASPECTS
BUILDING ON CONVERGENCE AND COPING WITH DIVERGENCE IN THE CEFL PRINCIPLES OF EUROPEAN FAMILY LAW
TOWARDS A UNIFORM EUROPEAN FAMILY LAW? A POLITICAL APPROACH. GENERAL CONCLUSIONS