maestro
mastercard
visa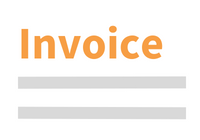 Questions about this product?
Contact our customer service
Corporate finance (second edition)
Book | 2nd edition 2023 | United Kingdom | Marc Deloof, Sophie Manigart, Hubert Ooghe, Cynthia Van Hulle Description
This textbook discusses the sources of funding and capital structure of corporations (excluding financial institutions). After an introduction on the objectives and functions of corporate finance, the following topics are covered: investment analysis and minimum investment return requirement, capital structure and dividend policy, long- and medium-term financing, working capital valuation, international financial policy, and other specific financial topics.
- The authors link theoretical insight to practical cases.
- Written for financial professionals and (post)university students.

Technical info
More Information

| | |
| --- | --- |
| Type of product | Book |
| Format | Paperback |
| EAN / ISSN | 9781839702112 |
| Weight | 1060 g |
| Status | Available |
| Number of pages | 475 p. |
| Access to exercice | Yes |
| Publisher | Intersentia |
| Language | English |
| Publication Date | Jan 27, 2023 |
| Available on Jurisquare | No |
| Available on Strada Belgique | No |
| Available on Strada Europe | No |
| Available on Strada Luxembourg | No |
Chapters
Downloads
Chapter 1. Objectives and functions of financial management
Part 1. Fundamental valuation principles
Chapter 2. Basic valuation concepts
Chapter 3. Valuation of (bond) loans and shares
Chapter 4. The relationship between the required rate of return and risk
Chapter 5. Valuing options
Part 2. Investment analysis and cost of capital
Chapter 6. Assessing investment projects
Chapter 7. Further refinements in assessing the investment
Chapter 8. Cost of capital
Part 3. Financing and dividend strategy
Chapter 9. Is the capital structure of any importance?
Chapter 10. Other aspects of the capital structure
Chapter 11. Dividend policy
Part 4. Medium-term and long-term financing
Chapter 12. Issuing shares
Chapter 13. Financial debt
Chapter 14. Financing entrepreneurial ventures
Part 5. Working capital management and financial planning
Chapter 15. Working capital management
Chapter 16. Cash management and financial planning
Part 6. Special topics
Chapter 17. Valuation of companies
Chapter 18. Mergers and acquisitions
Chapter 19. International financial policy