maestro
mastercard
visa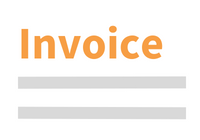 Questions about this product?
Contact our customer service
Criminology and the Criminal Justice System
A Historical and Transatlantic Introduction
Book | 1st edition 2017 | United Kingdom | Cyrille Fijnaut Description
Criminology and the Criminal Justice System is a book for everyone interested in the historical development of the ideas on crime and punishment and their impact on the criminal justice system and the fight against crime more widely. It is as much a book for students, researchers and policy makers, as it is for lawyers, magistrates, police officers, public prosecutors and social workers. It is also a book for a wider readership curious about the origins of the current approach to issues of crime and criminal justice.

Never before has an introduction to criminology systematically dealt with its history from the sixteenth century up to the present day, as well as the institutions of the criminal justice system: the police, the judiciary, the prison system, rehabilitation and youth protection.

This is the first published study not only to discuss the development of criminology and the criminal justice systems of Western Europe (Belgium, the Netherlands, Germany, France, Great Britain and Italy) but also to delve into the interplay with the evolution of the system in the United States from the end of the eighteenth century up to this day.
In addition, the extensive bibliography and numerous illustrations make this textbook ideal for further study and more in-depth research as well as a pleasure to read.

Technical info
More Information

| | |
| --- | --- |
| Type of product | Book |
| Format | Paperback |
| EAN / ISSN | 9781780685069 |
| Weight | 1035 g |
| Status | Available |
| Number of pages | xviii + 644 p. |
| Access to exercice | No |
| Publisher | Intersentia |
| Language | English |
| Publication Date | Sep 13, 2017 |
| Available on Jurisquare | No |
| Available on Strada Belgique | No |
| Available on Strada Europe | No |
| Available on Strada Luxembourg | No |
Chapters
Downloads
Table of contents and preliminary pages
Chapter 1. General introduction
Chapter 2. Origin of the present-day criminal justice system
Chapter 3. Restructuring of the criminal justice system during the Enlightenment and the French period
Chapter 4. Emergence of the scientific study of crime, criminals, and the combatting of crime
Chapter 5. Establishment of criminology in Italy and France
Chapter 6. Development of criminology in German-speaking Europe and the United Kingdom
Chapter 7. Establishment of criminology in the Netherlands and Belgium
Chapter 8. Ideologisation of criminology in the Third Reich and Soviet Union
Chapter 9. Reception of European criminology in the United States
Chapter 10. Transatlantic integration of criminology
Chapter 11. General conclusion
Bibliography
Register of names