maestro
mastercard
visa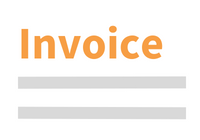 Questions about this product?
Contact our customer service
Critical Perspectives in Transitional Justice
Book | 1st edition 2012 | United Kingdom, World | Nicola Palmer, Phil Clark, Danielle Granville Description
In the last twenty years, the field of transitional justice has gone from being a peripheral concern to an ubiquitous feature of societies recovering from mass conflict or repressive rule. In both policy and scholarly realms, transitional justice has proliferated rapidly, with ever-increasing variety in terms of practical processes and analytical approaches. The sprawl of transitional justice, however, has not always produced concepts and practices that are theoretically sound and grounded in the empirical realities of the societies in question.

Critical Perspectives in Transitional Justice takes stock of this burgeoning field and, in gathering the views of scholars and practitioners from a wide range of national and methodological backgrounds, explores four key concerns with current trends in transitional justice: the under-theorisation of the field, its disconnect from core academic disciplines, its tendency towards advocacy rather than analysis, and its emphasis on technical institutional responses without clear articulations of their objectives.

This vital book – edited by Oxford Transitional Justice Research – is designed to deepen theoretical and empirical discussions within transitional justice by providing critical perspectives on common concepts, issues, methodologies, institutions and mechanisms. Its purpose is to clarify key terms, challenge core assumptions and highlight important tensions, inconsistencies and disagreements in the field with the ultimate aim of harnessing the enormous energy of transitional justice for more fruitful ends. The breadth of debates in this volume highlights the scope, inclusiveness and ambition of this field but also underscores that – despite its geographical, conceptual and disciplinary expanse – consistent questions arise regarding contextually appropriate objectives, the balance between individual and collective needs and interests, and securing the legitimacy of transitional processes among those affected by past violations.

Technical info
More Information

| | |
| --- | --- |
| Type of product | Book |
| Format | Hardback |
| EAN / ISSN | 9781780680354 / 9781839700224 |
| Series name | Series on Transitional Justice |
| Weight | 943 g |
| Status | Available |
| Number of pages | xiv + 502 p. |
| Access to exercice | No |
| Publisher | Intersentia |
| Language | English |
| Publication Date | Feb 10, 2012 |
| Available on Jurisquare | No |
| Available on Strada Belgique | No |
| Available on Strada Europe | No |
| Available on Strada Luxembourg | No |
Chapters
Downloads
Introduction: Challenging Transitional Justice
Section 1: Critiquing Core Concepts in Transitional Justice
1. Transitional Justice and the Just War Tradition
2. Transitional Justice as Retribution: Revisiting its Kantian Roots
3. A Discourse Theoretic Approach to Transitional Justice Ideals: Conceptualising 'Reconciliation' as an Empty Universal in Times of Political Transition
4. Transitions as States of Exception: Towards a More General Theory of Transitional Justice
5. Commentary on Critiquing Core Transitional Justice Concepts
Section 2: Accountability, Human Rights and the Rule of Law
6. Human Rights, International Courts and Deliberative Democracy
7. Accountability After Atrocity in Peru: The Trial of Former President Alberto Fujimori in Comparative Perspective
8. Hybrid Human Rights Mechanisms in Post-Conflict Transitions: The Experience of the Bosnian Human Rights Chamber
9. International Sentencing as a Force for Achieving Peace through Justice
10. Can International Justice Be Restorative Justice? The Role of Reparations
11. Commentary on Accountability, Human Rights and the Rule of Law
Section 3: Locality and Legitimacy
12. Legitimacy, Power and Memory at the Extraordinary Chambers in the Courts of Cambodia
13. Outreach, Inreach and Civil Society Participation in Transitional Justice
14. 'Blow Your Mind and Cool Your Heart': Can Tradition-Based Justice Fill the Transitional Justice Gap in Sierra Leone?
15. The Elusive Quest for Reconciliation in Northern Uganda
16. Commentary on Locality and Legitimacy
Section 4: Memory, Ritual and Apology
17. "Lebanon of Dignity, a People that Perseveres": A Psychological Perspective on Collective Amnesia in Lebanon and its Implications for Transitional Justice
18. Performing Reconciliation: A Performance Approach to the Analysis of Political Apologies
19. Self-Inflicted Genocide and State- and Nation-Building in Post-Soviet Russia
20. Commentary on Memory, Ritual and Apology
Section 5: Transitional Justice after Transition
21. The End of Impunity? 'Late Justice' and Post-Transitional Prosecutions in Latin America
22. Transitional Justice in Post-Communist Central-Eastern Europe: Decommunisation and the Rule of Law
23. Prosecutions, Pardons and Amnesty: The Trajectory of Transitional Accountability in South Africa
24. Post-Conflict Accountability and the Demands of Justice: Can Conditional Amnesties Take the Place of Criminal Prosecutions?
25. Commentary on Transitional Justice after Transition