maestro
mastercard
visa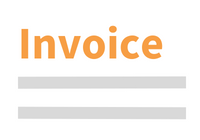 Questions about this product?
Contact our customer service
Criticism of the European Court of Human Rights
Shifting the Convention System: Counter-dynamics at the National and EU Level
Book | 1st edition 2016 | Europe | Patricia Popelier, Sarah Lambrecht, Koen Lemmens Description
For some time now, the European Court of Human Rights is under substantial pressure. From a case overload crisis it stumbled into a legitimacy crisis with regard to certain countries. This should be taken seriously, since scholars warn that institutions with eroding legitimacy risk demise or reform. The goal of this volume is to explore how widespread this critical attitude of the European Court of Human Rights really is. It also assesses to what extent such criticism is being translated in strategies at the political level or at the judicial level and brings about concrete changes in the dynamics between national and European fundamental rights protection. The book is topical and innovative, as these questions have so far remained largely unexplored, especially cross-nationally.

Far from focusing exclusively on those voices that are currently raised so loud, conclusions are based on comparative in-depth reports, covering fifteen Contracting Parties and the EU.



About the book
'[...] a valuable resource of information for those seeking insight in the latest developments in the European human rights protection system, its significance for the broader political environment of the member states of the Council of Europe and its possible future development in times of intensifying centrifugal forces.'
Gregor Fischer in European Yearbook on Human Rights 2017 483


'[...] valuable reading for those who want to get an overview of the position of the ECtHR in the examined States. It shows that there are various forms of criticism and that criticism differs depending on the country and on the institutions involved. The book is recommended to anyone interested in gaining an overview of these issues.'
Kristel van Kruisbergen in CMLR 2018 279


With contributions of Olgun Akbulut, Tilmann Altwicker, Katarzyna Blay-Grabarczyk, Anna Gamper, Janneke Gerards, Krystyna Kowalik-Bańczyk, Sarah Lambrecht, Koen Lemmens, Lubomir Majerčík, Giuseppe Martinico, Roger Masterman, Aaron Matta, Christophe Maubernard, Armen Mazmanyan, Katharina Pabel, Eszter Polgári, Patricia Popelier, Clara Rauchegger, Michael Reiertsen and Henrik Wenander.

Technical info
More Information

| | |
| --- | --- |
| Type of product | Book |
| Format | Hardback |
| EAN / ISSN | 9781780684017 / 9781780685175 |
| Series name | Law and Cosmopolitan Values |
| Weight | 1120 g |
| Status | Available |
| Number of pages | xxi + 571 p. |
| Access to exercice | No |
| Publisher | Intersentia |
| Language | English |
| Publication Date | Jun 24, 2016 |
| Available on Jurisquare | No |
| Available on Strada Belgique | No |
| Available on Strada Europe | No |
| Available on Strada Luxembourg | No |
Chapters
Downloads
Part I. Introductory
Chapter 1. Introduction: Purpose and Structure, Categorisation of States and Hypotheses
Chapter 2. Criticising the European Court of Human Rights or Misunderstanding the Dynamics of Human Rights Protection
Chapter 3. European Union: The EU's Attitude to the ECHR
Part II. Sparse Criticism
Chapter 4. Austria: Endorsing the Convention System, Endorsing the Constitution
Chapter 5. Belgium: Faithful, Obedient, and Just a Little Irritated
Chapter 6. Czech Republic: Strasbourg Case Law Undisputed
Chapter 7. Germany: The Long Way of Integrating the Strasbourg Perspective into the Protection of Fundamental Rights
Chapter 8. Italy: Between Constitutional Openness and Resistance
Chapter 9. Poland: The Taming of the Shrew
Chapter 10. Sweden: European Court of Human Rights Endorsement with Some Reservations
Part III. Moderate Criticism
Chapter 11. 'Je t'aime, moi non plus'
Chapter 12. Hungary: 'Gains and Losses'. Changing the Relationship with the European Court of Human Rights
Chapter 13. The Netherlands: Political Dynamics, Institutional Robustness
Chapter 14. Norway: New Constitutionalism, New Counter-Dynamics?
Chapter 15. Switzerland: The Substitute Constitution in Times of Popular Dissent
Chapter 16. Turkey: The European Convention on Human Rights as a Tool for Modernisation
Part IV. Strong Criticism
Chapter 17. The United Kingdom: From Strasbourg Surrogacy Towards a British Bill of Rights?
Part V. Hostile Criticism
Chapter 18. Russia: In Quest for a European Identity
Part VI. Synthesis
Chapter 19: Assessing the Existence of Criticism of the European Court of Human Rights
Appendix