maestro
mastercard
visa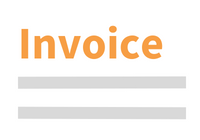 Questions about this product?
Contact our customer service
Crypto-assets: the European Legal Framework
Book | 2nd edition 2023 | Belgium, Europe | Niels Vandezande Also available on Strada lex
Description
Crypto-assets continue to make worldwide headlines with their value fluctuations and the often-dramatic demises of issuers of crypto-assets or service providers. Nevertheless, crypto-assets have grown from a fringe phenomenon to a global market worth over USD 1 trillion. It should therefore be no surprise that this market is closely watched by legislators and regulators worldwide. However, the legal framework in which this market operates remained less understood for a long time.

This book focuses on the financial and economic law framework regarding virtual currencies or crypto-assets in Europe. It establishes a typology of virtual currencies or crypto-assets and assesses whether they can be considered as money. It analyzes whether the existing EU legal frameworks on electronic money, payment services, anti-money laundering, and markets in financial instruments can be applied to virtual currencies or crypto-assets. A functional comparison is made to the US, where more regulatory initiative has been identified.

In 2023, the European legislator adopted a regulatory package enacting a sweeping reform of the legal framework. This package includes revised anti-money laundering rules, rules on information accompanying the transfer of crypto-assets ("Crypto Travel Rule"), rules on administrative cooperation, a pilot regime for blockchain-based securities trading, rules on digital operational resilience, and – most importantly – rules on markets in crypto-assets. The Markets in Crypto-Assets Regulation (MiCAR) will form the core of EU regulation of crypto-assets for years to come and a thorough understanding of this framework is therefore key to all practitioners in this field.

This book is a revised edition of "Virtual Currencies: a legal framework", thoroughly updated to include the 2023 reforms enacted in the European Union.

Dr. Niels Vandezande is a legal consultant at Timelex and senior affiliated researcher at the KU Leuven Centre for IT & IP Law (CiTiP). He specializes in FinTech and closely follows all developments regarding crypto-assets, DeFi, Web3 and blockchain

This book is included in the webinar 'Crypto-assets: een stand van zaken' (17/10/2023)

Digital version available on :
Strada lex Belgium
Strada lex Europa
You have a subscription? Activate the digital version for free with the code in the book.
Technical info
More Information

| | |
| --- | --- |
| Type of product | Book |
| Format | Hardback |
| EAN / ISSN | 9781839703928 |
| Series name | KU Leuven Centre for IT & IP Law Series |
| Weight | 990 g |
| Status | Available |
| Number of pages | 500 p. |
| Access to exercice | No |
| Publisher | Intersentia |
| Language | English |
| Publication Date | Jul 18, 2023 |
| Available on Jurisquare | Yes |
| Available on Strada Belgique | Yes |
| Available on Strada Europe | Yes |
| Available on Strada Luxembourg | No |
Chapters
Downloads
Introduction
PART I. CONCEPTUAL ANALYSIS
Chapter I. Typology and Terminology of Virtual Currencies
Chapter II. Perspectives of Money
PART II. EXISTING EU FINANCIAL LAW FRAMEWORKS
Chapter III. E-Money and Payment Services in the EU
Chapter IV. Anti-Money Laundering in the EU
Chapter V. Financial Instruments in the EU
PART III. EU CRYPTO LAW FRAMEWORK
Chapter VI. Anti-Money Laundering Regulation
Chapter VII. Regulation on Information Accompanying Transfers of Funds and certain Crypto-Assets
Chapter VIII. Directive on Administrative Cooperation 8
Chapter IX. Markets in Crypto-Assets Regulation
Chapter X. Regulation on a Pilot Regime for Market Infrastructures based on Distributed Ledger Technology
Chapter XI. Digital Operational Resilience Act
PART IV. US COMPARISON
Chapter XII. Virtual Currencies and Service Providers in the US
PART V. CONCLUSION
Chapter XIII. Integration, assessment, and conclusions
Selected Bibliography