maestro
mastercard
visa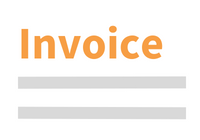 Questions about this product?
Contact our customer service
Debates in Family Law around the Globe at the Dawn of the 21st Century
Book | 1st edition 2009 | World | Katharina Boele-Woelki Description
This volume contains articles on three issues that at the dawn of the 21st century have provoked passionate discussion. Legislative measures are taken, judicial decisions vary also within a jurisdiction, and arguments in legal literature are exchanged. The topics concern:
(1) (Compulsory) arrangements regarding children
(2) Registration schemes for same-sex couples: new jurisdictions
(3) The effectiveness of the pater est rule

The contributions are preceded by two introductory articles. The historical introduction addresses the 'cultural constraints argument' which according to a few legal scholars prevents both spontaneous and deliberate harmonization of family law. Is family law indeed embedded in unique national (legal) culture? What lessons can be learnt from the past? The methodological introduction proffers some general ideas as to how comparative family law is perceived and what it should entail whereby a comparison is made between more recent developments in Europe and the United States of America.


Technical info
More Information

| | |
| --- | --- |
| Type of product | Book |
| Format | Paperback |
| EAN / ISSN | 9789050958752 |
| Series name | European Family Law |
| Weight | 685 g |
| Status | Available |
| Number of pages | xx + 416 p. |
| Access to exercice | No |
| Publisher | Intersentia |
| Language | English |
| Publication Date | Jan 7, 2009 |
| Available on Jurisquare | No |
| Available on Strada Belgique | No |
| Available on Strada Europe | No |
| Available on Strada Luxembourg | No |
Chapters
Downloads
THE ISSUES OF TODAY IN PERSPECTIVE
WHAT COMPARATIVE FAMILY LAW SHOULD ENTAIL
FAMILY LAW AND NATIONAL CULTURE. Arguing against the cultural constraints argument
(COMPULSORY) ARRANGEMENTS REGARDING CHILDREN
ACTIVE PARENTING OR SOLOMON'S JUSTICE? Alternating residence in Sweden for children with separated parents
ALTERNATING RESIDENCE AND RELOCATION. A view from France
DIVIDED PARENTS, SHARED CHILDREN. Conflicting approaches to relocation disputes in the USA
PARENTAL RELOCATION. Free movement rights and joint parenting
THE EFFECTIVENESS OF THE PATER EST RULE
FAMILY FUNCTION OVER FAMILY FORM IN THE LAW ON PARENTAGE? The legal position of children born in informal relationships
TRACING DOWN THE HISTORICAL DEVELOPMENT OF THE LEGAL CONCEPT OF THE RIGHT TO KNOW ONE'S ORIGINS. Has 'to know or not to know' ever been the legal question?
THE ROLE OF FORMALISED AND NON-FORMALISED INTENTIONS IN LEGAL PARENT-CHILD RELATIONSHIPS IN DUTCH LAW
THE KANSAS CASE OF K.M.H.: US law concerning the legal status of known sperm donors
REGISTRATION SCHEMES FOR SAME-SEX COUPLES: NEW JURISDICTIONS
A JUDICIAL REVOLUTION? The court-led achievement of same-sex marriage in South Africa
FAMILY VS SOLIDARITY. Recent epiphanies of the Italian reductionist anomaly in the debate on de facto couples
SAME-SEX PARTNERSHIPS IN PORTUGAL. From de facto to de jure?
SAME-SEX PARTNERS IN HUNGARY. Cohabitation and registered partnership
SAME-SEX FAMILY UNIONS IN ISRAELI LAW
IS THE UNION CIVIL? Same-sex marriages, civil unions, domestic partnerships and reciprocal benefits in the USA
COMPARATIVE SYNTHESIS
RESEARCH QUESTIONS IN FAMILY LAW DERIVED FROM A COMPARATIVE SYNTHESIS OF GENERAL TRENDS AND DEVELOPMENTS