maestro
mastercard
visa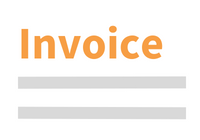 Questions about this product?
Contact our customer service
Reconstruction of Contemporary Law as a System
Book | 1st edition 2023 | World | Pavel Ondrejek Description
Fragmentation is currently discussed mainly in the context of international law; this book shows that the complexity of regulations and multiplicity of institutions in a non-hierarchical order lead to fragmentation in national legal systems as well as in international law. However, the aim of the book is not merely to describe contemporary fragmented law, but rather to offer arguments for strengthening the systemic character of law. The book explores methods of pro-systemic interpretation, the principle of proportionality, legal pluralism, and these analyses result in the conception of normative coherentism. While the vast majority of scholarship associates coherentism with epistemological issues, such as the coherence theory of truth, this work emphasises the importance of an approach to law that focuses on the underlying principles and doctrines that form its foundations, as well as the connections between the various elements of the legal system that need to be discovered through the doctrinal study of law. The axiological, not axiomatic, nature of law, complexity theory and common foundations of simultaneously applicable legal systems are described as the basic premises of normative coherentism. The author outlines manifestations of normative coherentism in various processes in law, especially in law- and decision-making.

In the case of law-making, normative coherence involves, in particular, in addition to institutional and procedural requirements, the new legal regulation "fitting" into the existing legal order as a whole. This, however, does not completely exclude the democratic decision of the legislator to make an exception to the existing rules.

In terms of decision-making, the book presents a number of arguments to strengthen the unity of law. It is implicitly assumed that that we can either interpret the law in a way that strengthens its unity and weakens fragmentation, or in the opposite way. In many cases, addressees of law need to interpret legal texts in order to understand their meaning and to assess the possibility of applying them to a given case, where the interpreter plays a significant role, often having to choose among discursively possible interpretive conclusions. The interpretation he or she ultimately chooses is the result of an active choice. Of considerable importance is the testing of various interpretive conclusions and hypotheses, where the interpreter should choose those conclusions that support a systemic approach to the law that reinforces its unity and coherence.

PAVEL ONDŘEJEK is an Associate Professor of Theory, Philosophy and Sociology of Law at the Faculty of Law, Charles University in Prague, Czech Republic. His work specializes in theoretical aspects of fundamental rights, systemic approaches to law, transformations of public law and application of the principle of proportionality. His work has been featured in premier law journals at home and abroad, including the European Constitutional Law Review, European Public Law and Espaço Jurídico Journal of Law.


Technical info
More Information

| | |
| --- | --- |
| Type of product | Book |
| Format | Paperback |
| EAN / ISSN | 9781839702907 / 9781839703683 |
| Weight | 350 g |
| Status | Available |
| Number of pages | xiv + 220 p. |
| Access to exercice | No |
| Publisher | Intersentia |
| Language | English |
| Publication Date | Mar 30, 2023 |
| Available on Jurisquare | No |
| Available on Strada Belgique | No |
| Available on Strada Europe | No |
| Available on Strada Luxembourg | No |
Chapters
Downloads
Chapter 1. Introduction: On the Differentiation and Fragmentation of Contemporary Law
Chapter 2. Arguments Based on the Unity of Law
Chapter 3. The Principle of Proportionality and the Coherence of the Constitutional Order
Chapter 4. Pluralism as a Source of Differentiation and the Unity of Law
Chapter 5. Normative Coherentism
Chapter 6. Conclusion: On the Necessity of Defragmentation Processes in Law
Bibliography
Index